8 months ago · 2 min. reading time · visibility 0 ·
What is your favourite decade?
So, my question is: If you had to pick a favourite decade in your lifetime, which one would it be? The question was asked by Bob Lowery over at Sightings over Sixty and he got the idea for the question from Apache Dug.
This is a great question and one that all of us may have a different answer to for many different reasons. I liked the question because it forced me to recall the decades and consider what I liked and disliked about those times.
Reviewing the decades is also a good way to start your story. If you have started your story this is a good way to refine your story. I have a friend who every year spends New Year's Eve reflecting on the events of the past year. She tries to put everything into perspective so she can face the new year unburdened by the mistakes of the past year. It also allows her to refocus on what is important and what needs to be done to make the upcoming year better. 
I looked back over the decades I have lived, starting in the 40's moving through each decade from the 1950s to the 2010s. The first decision I had to make was, did I review the decades as decades of my life, i.e., 0 to 10, 10 to 20, etc. or do I review the decades as normal decades i.e., 1950-1960, 1960-1970, etc. 
If you are tweaking or writing your own story then the former is a way to start, but if you are just answering the general question then the latter is the way to approach the question.
I decided to answer the general question, so I reflected on what each decade brought to me. In taking that approach I then had to decide about how I dealt with what life brought to me, the good, bad, and ugly. I did this by dividing my review of the decades by looking at my family, my career, opportunities (taken or not taken), my impact on the people around me, and the societal impacts on my situation.
There are many ways to focus on the question and both the blogs I mention took a different approach. Apache Dug looked at one decade, the 70's and said, "for me, the '70s are gold." In Sightings over Sixty, he took a similar approach to me.
After a timeline that took longer than I thought it would take, I think my favourite decade was the 70's. The decade was filled with adventures, settling into married life, buying a house, losing my father, having a daughter, meeting my best friend. There were many opportunities at home for change, and growth, and many opportunities at work for challenges. There were also many opportunities to change and to renew. 
What I found when I examined the decades is that each helped me become a better person and helped shape how I looked at life.  I hope at some point to organize my review of the decades and write the history of each decade down, so I can pass it on to my grandson. My hope is that someday he will read it and gain an understanding of how my life helped shape his mothers' life and his life. I hope that he finds my influence has been, for the most part, positive.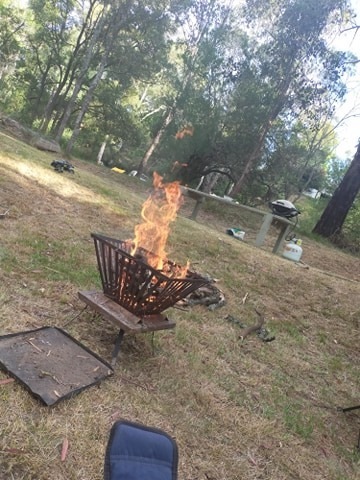 You have no groups that fit your search