Why The Future Of Biz Catalyst Looks Bright To Me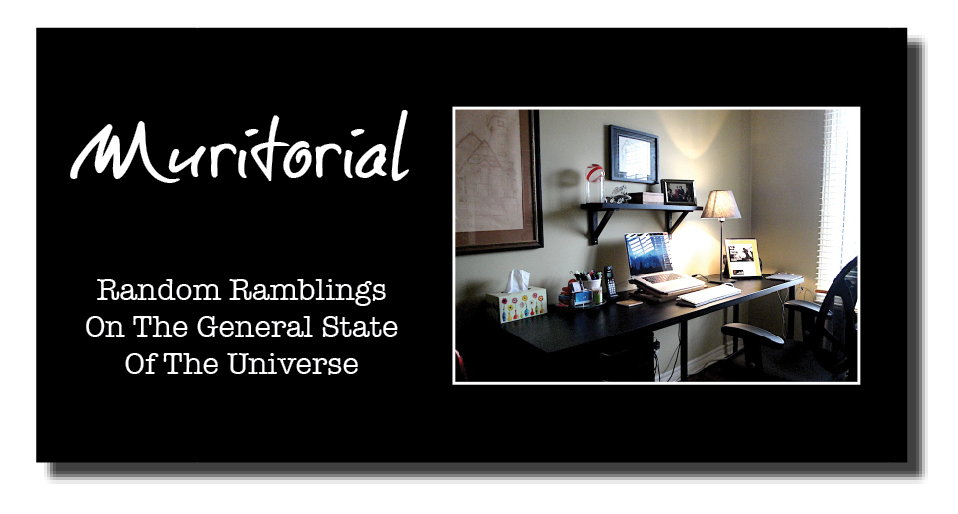 I belong to a very small group or Network Sidebar, more like the size of a bowling team, on LinkedIn. It is the only group I still belong to on that site, which has gone pretty steadily downhill from the glory days of just a few years ago.
The three other people in the group are all attached to the marketing and communications business in some form or other, but what I like about them is that they are all really  smart, business savvy and internet literate folks.
Over the past few years I have learned more from this group than I have from any other single set of individuals. One of these individual is someone who does analysis for LinkedIn and I assume also Microsoft, so she has a pretty good handle on what that site have achieved and, more importantly, where it is going.
She shared some information with us that I found quite useful in terms of the kinds of posting I am doing on LinkedIn and to a lesser extent of Facebook. (I don't use Twitter. I think it is a joke).
This posting I am talking about is done in one of two formats. One is a straight text and image posting. The other is a slightly longer version of that which I do in the form of meme I create.
I was very pleased to find out that this form of communication has become, far and away, the preferred form for this site.
It falls into synch with the notion that people hustling business or looking for work, don't really have time to engage with a whole long format post. Not all, but a growing significant percentage.
This actually started out as an experiment on my part to see if there wasn't some sort of better mousetrap I could build to increase my readership.
When I compare the views and comments I get doing these shorter, more highly focused posts, I come out way ahead in these two formats. In fact, one day a couple of weeks ago I noticed that one of my political posts generated 47,200 views, 50+  shares and more than 200 comments.
Not all the posts garner the same amount of attention. But I think a lot of it has to so with the combination of brevity and focus. And, of course, subject matter.
So What Does This Mean For Biz Catalyst?
I personally think that Dennis and Ali Pitocco have created is very much in line with the intelligence I am gathering about the future of business to business on the Internet.
They have not just created a site where anyone who wants to join can post longer formal pieces on just about anything they desire. But there are a number of other areas of the site that feed the hunger that business people have for knowledge and insight, that do an excellent job at building community, and that  provide access to high level expertise in a 
number of areas.
In other words, they have taken up a lot of the intellectual space that sites like LinkedIn are in the process of relinquishing on their way to becoming a much more limited resource site.
This, of course, makes BizCatalyst 360˚ much more than simply a place to post your blogs and have them properly promoted. It's an entire business knowledge and insight resource centre. And I believe its utility to a large segment of the current LinkedIn membership will only grow as LinkedIn's focus continues to narrow.
I have been blogging and posting on line since way before  I joined any social media sites. I have watched them start, grow and eventually morph into more focused versions. Because this is the way of things on the web. Throw all kinds of stuff at the wall and then see what sticks.
I think Biz Catalyst had the advantage of lot of info and insight before they established themselves. The same is happening, but to a lesser and more focused extent on a European site called beBee.com. The focus they have chosen is the long format blog and I assume they will attract their share of migrants from LinkedIn as well.
This is not to say that these sites do not generate their own traffic. I have been posting on beBee for 6 years and on BizCatalyst for about a year, and I can tell you that both of sites are run by people who know what they are doing, what they have and where they are headed.
I'm just happy to be along for the ride.

You may be interested in these jobs
Found in: Jooble CA - 5 days ago

---

Beethoven at Home

Montréal, QC, Canada

Beethoven at Home seeks voice teachers to join our network and grow their studios. · Our voice teachers teach online, in our clients locations and in their personal studios. You can teach any combination of locations.Our teachers benefit from our powerful marketing, the industry' ...

Found in: Talent CA± - 2 days ago

---

Paladin Labs Inc.

Montreal, Canada

Education: · College, CEGEP or other non-university certificate or diploma from a program of 1 year to 2 years Experience: 1 year to less than 2 years Health/health care administration/management Business administration and management, general Workplace information Remote work av ...

Found in: Jooble CA - 4 days ago

---

GreatAuPair LLC

Oliver, BC, Canada

Full time

Get hired for Guy's seniorcare Job in Oliver, British Columbia. Senior Caregiver. Find seniorcare care work in Oliver.