Write Less. Think More.
The Clint Eastwood School of Writing.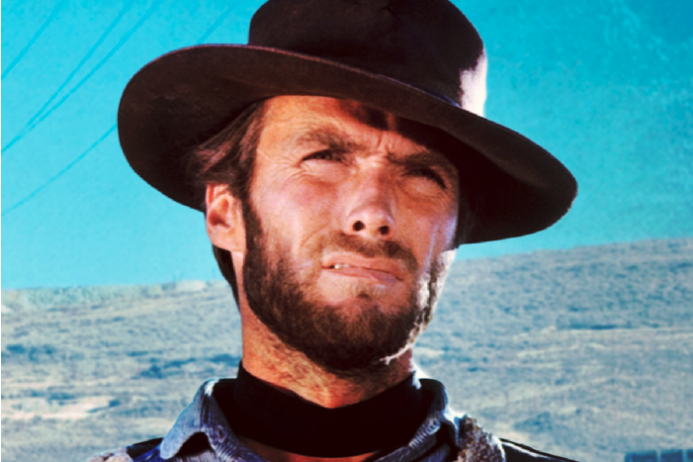 "Hard writing makes easy reading. Easy writing makes hard reading." William Zinsser (author of "On Writing Well")
The worst advice I've ever heard goes to Ernest Hemingway. He once said, "Writing is easy. Just sit down at the typewriter and bleed." I'm not saying it isn't a good quote (or that it was actually Hemingway). I just wish writers spent less time bleeding and more time looking for Band-Aids.
Too many people think writing is about expression.
This puts us in the ballpark of a few billion people. We all express. What separates a good writer from, say, a shopkeeper is knowing when to stop. Shopkeepers probably know that better than writers.
They see bored customers leave a lot sooner than a writer does.
That's the thing. Writers don't see peoples' faces. If they did, they'd know most people have attention spans of about 30 seconds.
If you don't have them by then, you're not making an impression.
You're making a mess.
So how does a writer hone their writing?
First you have to want to be brief. I know a lot of famous writers advise this. What they don't advise is how to be brief.
Which brings me to Clint Eastwood. Obviously, he wasn't one to mince words. Yet hearing him say "Well, do ya, punk?" speaks volumes about the man. If he's quotable — and who can't quote Clint Eastwood — we remember the simplicity as well as the delivery.
I'm not suggesting you have to write like Clint Eastwood. I'm saying you have to hear him say your words.
Hearing and writing are two different things. It's what happens to your ears when the words come out of your mouth. If they come out sounding like Eastwood, you're probably in a good place.
Fuck adjectives.
Listen to Clint's dialogue and you'll notice very few adjectives or adverbs. As Stephen King once wrote, "The road to hell is paved with adverbs."
Imagine if Eastwood had said "Are you feeling particularly lucky today, punk?" he would have been back doing Rawhide.
Brevity is a sound. It's clipped, it's clear, it's unmistakable. Elmore Leonard might have used Eastwood's voice. So many of his characters sound roughhewn and to the point. It was all intentional and, no doubt, crafted.
"If it sounds like writing," Leonard explained, "I rewrite it."
Murdering your darlings.
Reading aloud is like hearing a transcript back in court. Your first reaction is to ask for a retrial. "Did I really say that?" you ask.
We're all guilty of this. That's why some writers won't read their stuff out loud. They're afraid of what they might hear.
Instead, they write on and on, checking their word counts, feeling pretty good about themselves. The idea of reducing, editing, murdering the occasional darling, never occurs to them.
"Few people realize how badly they write," William Zinsser wrote. "Nobody has shown them how much excess or murkiness has crept into their style and how it obstructs what they're trying to say."
Write what rings true.
When you hear your writing out loud, you realize your words are bad for a reason. They're trite and sound trite.
"I don't worry so much about the words as the honesty," Clint Eastwood told a reviewer. After a long career of over sixty movies, he must have learned which words ring true and which don't.
In other words, cut out the trite. It's not helping you.
Take Out The Words Nobody Needs to Hear
You're not writing to show how much you know. You're writing to interest your audience. That doesn't come from writing more. It comes from knowing how little you need to get your point across.
Eastwood once referred to dialogue as the "bare minimum of what you need to know somebody."
That's writing in a nutshell.
Every sentence should be the bare minimum of what people need to know about you and your subject.
"The rest," as Eastwood also said, "is making the movie too long."
If you want a guarantee, buy a toaster.
There's no guarantee in writing. It's like life. You can't be popular trying to be popular. All you can do is make your point. If it rings true, maybe you'll gain readership. Maybe you'll even get curated.
Otherwise, like Eastwood said, "If you want guarantees in life, buy a toaster."
Robert Cormack is a blogger and author of "You Can Lead A Horse to Water (But You Can't Make It Scuba Dive)."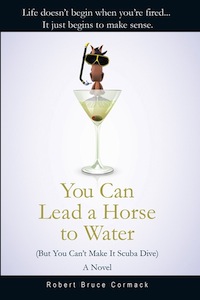 You may be interested in these jobs
Found in: Talent CA - 1 week ago

---

PARC Retirement Living

West Vancouver, Canada

Full-time (40 hrs.) | Temporary (May - September) | Hourly Rate: $28.05 - $30.87 · Are you a creative culinary professional who is full of energy and fresh ideas? Are you looking for more meaning in your work? · PARC Retirement Living is an award-winning developer and operator o ...

Found in: Zoho GLB T2 - 3 days ago

---

Groupe JAMP Pharma

Boucherville, Canada

N.B Le masculin est utilisé pour alléger le texte, et ce, sans préjudice pour la forme féminine. · JAMP Pharma est une entreprise privée québécoise dont le siège social est situé à Boucherville, à 20 minutes de Montréal. La compagnie connaît une croissance phénoménale et figure p ...

Found in: Talent CA - 14 hours ago

---

Value Village

Penticton, Canada

Retail

Retail Store Management · Who we are: · The Savers family of stores is a for-profit, global thrift retailer offering great quality, gently used clothing, accessories and household goods. Our Rethink Reuse business model of purchasing, reselling and recycling gives communities a ...