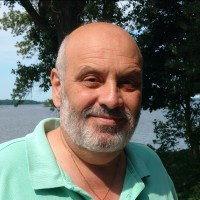 About me:
I bridge the chasm between you and your customers. I despise complexity. Complexity promotes miscommunication. The path is simplified and complicated by technology.

That's a paradox, a Gordian Knot.

Think of yourself as Alexander The Great. Think of me as your
Sword.
Experience
Ghost, the writing kind, not the kind that's into pottery wheels. beBee Ambassador Paul Croubalian I work internationally.
Founder and primary CX guy (Still writing up a storm for clients), beBee Ambassador myTweetPack.com This is what used to be known as the Web-App-With-No-Name. It's the ultimate Twitter management system that was built right here from the input of over 650 bees!

Schedule tweets, cross-post to other platforms, target follows, and so much more!

Twitter will never be the same!

Professionals from different sectors near Montréal - Québec
Other users who are called Paul
Jobs near Montréal - Québec
Found in: Adzuna CA Premium - 3 hours ago

---

Procom Consultants Group Ltd

Montréal

DBA SQL Server/Oracle · Dans le cadre de ses ententes avec ses différents clients, Procom est actuellement à la recherche d'un DBA SQL Server/Oracle. Notre client est situé à Montréal. · Description des tâches et responsabilités – DBA SQL Server/Oracle · Les responsabilités du p ...

Found in: Adzuna CA Premium - 5 days ago

---

Groupe Vision New Look inc.

Saint-Laurent

Fleuron québécois de l'optique depuis 1986 toujours en pleine croissance, c'est en 2002 que nous ouvrons notre important laboratoire de fabrication de lentilles ophtalmiques et d'un centre de distribution à Ville Saint-Laurent. En 2019, le laboratoire et le centre de distribution ...

Found in: Jobillico CA Premium - 3 days ago

---

Emplacement: · 3150 rue Remembrance, Lachine, Québec, H8S 1X8Chez Loblaw, nous sommes là pour aider tous les jours des millions de Canadiens, qu'ils vivent leur meilleure ou leur pire journée ou une journée de célébrations. Grâce à nos innovations et à nos produits de qualité, no ...