MisAdventures in Mid-Life Dating: Coco, the epilogue and last WTF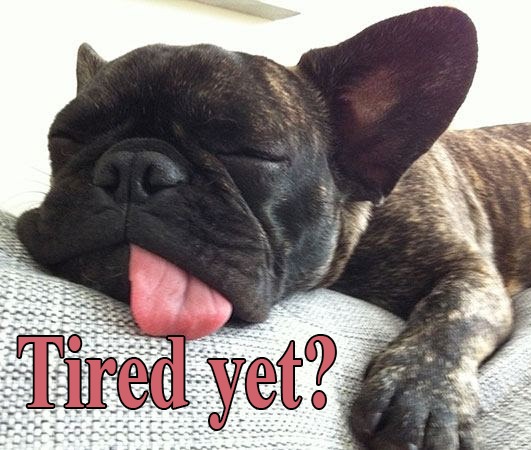 Many of you are curious about what happened between Coco and I. I'm somewhat surprised, frankly. 
I started this whole thing by being completely honest and blunt with the drama, melodrama, dark comedy, and, sometimes outright slapstick  comedy that is Mid-Life Dating from the Male view. 
No reason to stop now.
The result of our first date seems to have slipped by just about everyone. I placed it in three comments on MisAdventures in Mid-Life Dating: The Talk, The Result, The WTFFF? Of course, it got lost in the shuffle of some 105 comments so far. 
Yes, 105 comments. 
I guess this series has hit a nerve. This dating thing is hard. I guess it's equally hard on both males and females, although likely in far different ways.
I wouldn't know. I'm having enough trouble with the male viewpoint, thank you. Come to think of it, just this male's viewpoint is all I can handle. Or, should that be "mishandle." 
I'll let you decide.
This series has been pretty therapeutic for me. It helped me organize my thoughts and thought processes. It also made me realize that no, I am not simply out of practice at this dating thing. I was never practiced at all.
Let me explain by looking at the math. 

I'm 59 now. Less my first 13 years of life when I wasn't dating at all, less 20 years with Susan (wife #1), less 19 years with Filly (Filomena, wife #2), makes a grand total of 7 years dating experience.
DAYMN, I'm a neophyte at this shit. 
Still, judging by the number of dates I do manage to get, women seem to enjoy my clumsy meanderings through this minefield called mid-life dating. You know what they say, "Even a blind squirrel finds a nut every now and then."
On the plus side... 
A combined forty years living with two wonderful women taught me a thing or two -- mostly what not to do. 
I have a great facility for speaking to people in general, and women in particular. They don't intimidate me. Pretty much nothing does. 
I have a whacky sense of humor and love to make people laugh. 
No one has ever mistaken me for Brad Pitt, but I ain't Quasimodo either. 
I'm a damned good cook.
And yes, Louise, my technical knowledge is such that I can help them set up their WiFi, routers, and range extenders. To be sure, that has never come up during an in-date conversation.
I'm also a realist. When a crazy hottie like Coco expresses a strong, insistent interest, my spidey senses tingle.
The Coco First Date (pasted from comment stream with edits)
If you recall, Coco was to cook me dinner, then we'd go to a movie. I was 15 minutes late again. As a rule, I'm never late. Yet, I was late twice in a row. 
Omen? 
Subconscious sabotage/warning?
Who cares? ...  Anyone? 
I thought not.
Coco prepared meatloaf with garlic mashed potatoes and a green salad. Dessert was bakery-bought cannoli with a cheese assortment. She somehow got it in her head that meatloaf was my favorite meal. (I think it was from a comment from Cyndi wilkins. Sorry to drag you in this again, Cyndi) That's sweet but inaccurate. It isn't like I don't like meatloaf, it's just not my favorite.
Anyway, her meatloaf was moist and very tasty. Cyndi wilkins get your mind out of the gutter! That isn't a euphemism for anything. 
I later found out that she originally made carrot cake for dessert but tossed it when she had trouble with the cream cheese frosting being too runny. When she tried to fix it, it became too sweet.
Been there, done that myself.
It's tough to cook and bake for a chef and pastry chef. People think they need to hit perfection. Nope, when you try we appreciate your effort. We understand the pressure you put on yourself. Coco did great. I don't remember ever saying so, but carrot cake is my favorite dessert.

At least female carrot cake is my favorite. Randall Burns, my brother chef, and all you foodies out there may not be familiar with "female" describing a carrot cake. There's no reason you should, I made up the term during a culinary competition. It means a carrot cake with no nuts, ergo. . . "female."
Back to it. Supper was great.
We yakked throughout about nothing and everything, but couldn't agree on a movie. Coco wanted to see The St-Anne's Lock Boardwalk that I always talk about. I was surprised she had never been, so off we went.
We walked up and down the boardwalk gawking at boats, talking (again just small talk). We also played a game… people watching and adding the inaudible dialogue. That was hysterical.
It was fun.
We went into a restaurant for drinks, it's called something or other Bar and Grill but were told we had to order food to get drinks. Coco said, "I can eat," and, yes, she can. Lord knows where she puts it.
We ordered mussels arrabiatta with extra sauce on the french fries. More importantly, there was a single malt for me and a dark rum and diet coke (?? Is that a thing) for Coco.
Very soon after that things got weird, but just a little.
I don't know if this is an advantage to dating Coco. In some ways it is. In other ways, it's annoying and more than just a little insulting. None of it is her fault though.
I ordered a single round of drinks, yet Coco and I had 3 each. No, it wasn't three-for-one night.
We were nibbling on our fires, watching passing boats, talking etc, when the waitress comes over with another dark rum and diet coke, "Excuse me, this is from the gentleman at the counter." She then sort of nodded towards me, and I saw a slight nod from Coco.
A few minutes, later, a single malt showed up, compliments of some other guy at the counter.
The process repeated itself twice. It started bugging me, my left eyebrow started arching. Coco noticed and called the waitress over, "The next time just say I drink vodka doubles straight up and bring me water. Charge the idiots for vodka." To me, she said, "Sorry, it's not like I asked for it."
Seriously, guys, what's the idea of sending drinks to random hotties? Has it ever worked?
So, bottom line, I saved about $60. That's not a bad thing, I guess.
At this point, Coco asked about the boats moored on the other side of the canal. I explained there was a man-made island over there with picnic tables.
"Let's have a picnic!"
Her enthusiasm for the little things is infectious. We packed our leftover fries in a doggie bag and ordered another batch with sriracha mayo. We picked up the emergency blanket from the trunk of my car. Coco kicked off the heels and tossed them in the trunk. 
Neither of us is a big drinker, so we were pleasantly pickled. and we set out to the island for our picnic.
An Aside: Coco is six feet tall. Coco in heels is 6'4". I'm 5'9". That doesn't bother me in the least. She tossed the shoes in the trunk because A - She insists heels are a form of torture inflicted upon women. (Yet, she nearly always wears them) and B - I told her she would have to ditch them or carry them across. The walkway to the island is made of steel gratings over the lock doors.
We sat on the blanket, yakked, cracked jokes and nibbled on fries for a while. Then we lay on the blanket looking up at the stars. Coco snuggles delightfully.
That's when the fireworks started.
No, Wayne, I don't mean those kinds of fireworks. I mean real ones. The kind that swooshes up in the air and blows up into a gazillion bright points of light. There must have been some sort of competition across the river. There were four, fifteen-minute shows with five-minute "intermissions" between them.
We had a great view from our picnic's vantage point, but I was distracted since Coco was using my shoulder as her pillow. Her hair smelled great and there were other views, better ones than fireworks.
Overall, the date actually was one of the best ones ever. We get along great. We enjoy each other's company. But, that huge age difference is a major issue, at least to me.
Over the date, we agreed that we would be each other's DLR. – Date of Last Resort. We won't be the first call, but, provided neither is in a relationship, we will always accept the other's invitation.
I'll work on the free drinks thing. Hey, if they want to toss their money away, who am I to say otherwise?
When I brought her back home, she confirmed the new ground rules as she understood them -- So long as neither is in a relationship, we will not be the first call, but we will always accept the other's invitation.
I agreed that was what we agreed.
"Good. That means we're now Friends-with-Benefits!" Then she planted a big wet one on me before closing the door in my face.
Damn but that girl is infuriating.
Subsequent Dates
That first date made me think that maybe Coco and I were not completely out of the realm of possibility. A few more dates (where we both fudged the meaning of DLR) made me seriously consider a relationship with her. We continued to get along. We could crack each other up. We could relax in each other's company. We laughed at the same comedies and cried at the same chick flicks. 
I mean, I don't think anyone else cries at chick flicks except Coco and I. There, I said it, I cry at sentimental chick flicks. Sue me.
We didn't do the TWO BIG RELATIONSHIP STEPS, but still.
Seriously? You don't know the two biggest relationship steps?
The first is meeting the folks. That is a major deal... everyone knows that. 
The second is farting in front of each other. Nothing quite says, "I'm comfortable around you," like PFFFFT!
She wasn't too thrilled about my Messenger chats with D, but then again, neither of us is particularly jealous.

Things were going great! I could see a light at the end of the tunnel. Sometimes, that light in the tunnel is a train on a collision course. That's about when I went to Coco's friend's birthday party. 
O......M.....G......!
Coco is 34 going on 45. Most of her friends are 34 going on 16. That first day we met on the golf course? That was her imitating them.
To make a long story short -- Get together with someone and you get together with their friends. It's just not sustainable otherwise. That evening was nearly as pleasant as a root canal without anesthesia. 
She sensed something was different, but never asked what. I think she already knew.
Coco and I went downhill from there -- no, downhill implies a gradual descent. Coco and I fell off a cliff. We still talk, we still play golf (We today, Sunday). While it would have been fun to let the relationship play out, I ended up exactly where I hoped to be... with Coco as a friend and golf buddy. 
Neither of us wants to play the DLR card, I think. The Friends with benefits thing is off the table.
Hmmm, I guess we did let the relationship play out.
Cheers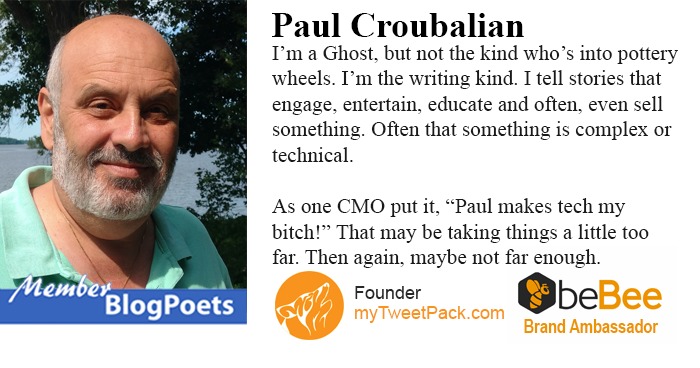 ""
Articles from Paul "Pablo" Croubalian
View blog
You may be interested in these jobs
Found in: Jooble CA Organic - 1 week ago

---

Apptrac GmbH

Toronto, ON, Canada

Sed ut perspiciatis unde omnis iste natus error sit voluptatem accusantium doloremque laudantium, totam rem aperiam, eaque ipsa quae ab illo inventore veritatis et quasi architecto beatae vitae dicta sunt explicabo. Nemo enim ipsam voluptatem quia voluptas sit aspernatur aut odit ...

Found in: beBee S2 CA - 1 week ago

---

Randstad

Guelph, Canada

Freelance

Are you looking for a long term opportunity where you can grow and advance in your career with a great company? · We have the job for you · Our client located in the south end of Guelph is looking for a talented machine operator to join their team. · If you have great machine o ...

Found in: beBee S2 CA - 2 days ago

---

Randstad

Toronto, Canada

Full time

Are you a seasoned Bilingual (English & French) customer service team lead? Are you interested in an exciting career in a tech start-up environment? · Then we have the position for you · Our client in the digital tech space is looking for a forward-thinking Support Team Lead, exc ...