9 months ago · 5 min. reading time · visibility 0 ·
America, As Seen From The Outside Looking In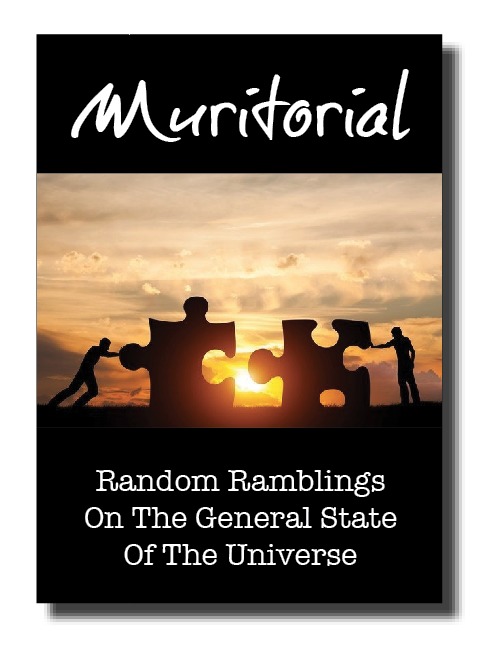 More than a couple hundred years ago now, the United States of America was formed after a violent revolution against its British overlords.
And ever since then they have been at war with somebody or other, but mostly themselves.
I have only been an outside observer of the United States since about the Kennedy era, but during that time I have seen the big business interests of that country fighting a covert war with the interests of the working class. I have seen the the African American community rise up and demand equality from the white establishment. And I have seen the political interests of that country fighting external wars, presumably to prevent the scourge of 'Communism' from growing into something uncontrollable.
In actual fact, I'm not sure the country really gave a damn about communism. What they were more concerned about was control of labour to do the jobs Americans did not want to do, and control of resources, which the country needed to feed its voracious consumer mentality.
America has always advertised itself as some sort of beacon. The ideal of democracy and market capitalism working side by side in blissful harmony.
I just chuckled a little to myself when I wrote that, because in retrospect, there was a time when I like so many others growing up in border towns, actually believed that.
In my youth, America was a big bold country, built by real men with big dreams. But as I grew older, and things like the counterculture movement, the civil rights movement, the Vietnam war and the anti-war movement that sprang up against it, I started to look at America in a different way. I was seeing the chinks its armor.
Granted I was older then, better educated and blessed or cursed with a writer's curiosity. I became attracted to the left wing on the majestic eagle, because I had grown up seeing only the right, suckled on Leave It To Beaver and My Three Sons. These shows and dozens like them, were how we made our value judgments about America. We were TV kids and honestly believed that what we saw on TV was what it was really like there.
But, starting with the Kennedys, who we idolized, being killed, and then moving on through all the other events I mentioned earlier, plus my fascination with the left, which included the people like Dylan, Phil Ochs, Woody Guthrie and Joan Baez, and writers like Lawrence Ferlinghetti, Alan Ginzberg and James Baldwin, I started to look at America in a completely different way.
I started to see that the vast middle class the country had created was really just another working class in shirts and ties and skirts. And that this middle class was very bit as exploited as their working class brothers and sisters. Perhaps even to a greater degree, because they had no real trade unions to look out for their interests.
Over the years, as the differences between the left and the right grew more pronounced, I started to see the right, or the Republicans, become more hawkish, authoritarian and tools of the corporate culture, and the Democrats or liberals become more the party of the people.
By this time my critical faculties were fairly well developed and, and I started to notice that the differences between the left and the right wing in America had grown and seemed to have taken on a life of their own.
People tended to judge each other by their political affiliation. And in so doing, they started to actually dislike and disassociate based on superficial things like politics, creed, color and race.
I always believed that the Norman Lear series 'All In The Family' and 'The Jeffersons', that ran all through the 1970s and for years afterward in syndication were real indicators of just how deep these prejudices actually were embedded in the American psyche.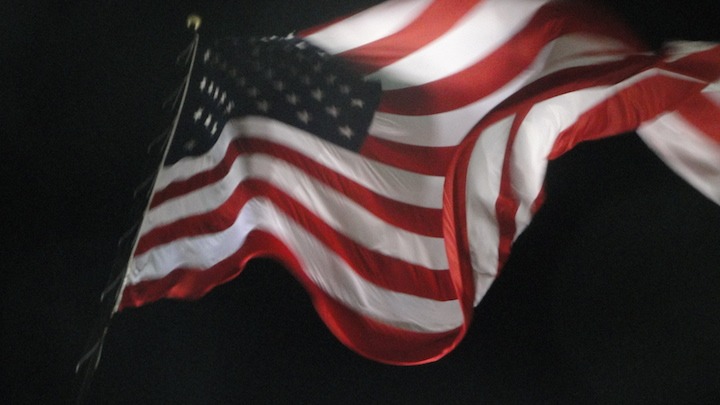 As the years went by and I focused on my advertising career, I myself became one of the middle class, and it really was not so bad. But then the new century came along and with it the world very much appeared to have been turned on its ear.
From America's futile war in the middle east to the market crash that brought the Democrats to power in 2008, I watched a lot of opportunity just fizzle and die, and was definitely concerned for our investments, many of which were in the US market.
But like Clinton turned around the 90s recession, so Obama did the same thing almost two decades later. But the pattern was well established. Republicans came to power and spent money on wars and corporate tax breaks, clinging to the outmoded notion of Trickle Down Economics that Reagan pulled out of his hat back in the 80s. Then the Democrats come in and clean up the economic and social mess that created.
And as I sat here watching all the madness, I kept thinking about the definition of insanity that I saw written on a wall somewhere. "Insanity is the act of doing the same thing over and over again and expecting a different result."
And this brings us right up to the Trump era. And we all know now what happened there. It was, if history is any indicator, the Republicans' turn at bat. But they made a big giant mistake in believing that someone as crass, ignorant, bigoted, flawed and basically mediocre at everything but self-promotion would somehow be a good idea for president.
When I saw that he had actually managed to win the nomination, I thought, OK well that was a bit of comic relief, and I automatically assumed that even Hillary Clinton who although she was not all that well liked, would still mop the floor with him, because, after all, he was nothing more than a grifter and con man in an expensive suit.
This was one of the big mistakes I have made in all my years of observing America. I completely underestimated 2 things.
1. How wide the chasm between the left and the right in America had become. And
2. How the image that Trump projected was actually, for many of the people who ended up becoming his disciples, something they themselves aspired to. They wanted the freedom to speak their minds about all the prejudices they were forced to keep inside. And so he became their proxy, and consequently, their hero.
Today, with about two weeks left in his only term, we are seeing the end of one of the most failed presidencies in the history of America.
Over the past 4 years, we also have seen some of the most destructive behavior of any president anywhere, outside of the tyrants.
But what we are also seeing is a country that has been suffering for quite a while under this incompetent administration. We have seen the balance of power drift painfully out of whack.
And now it is, yet again, up to the Democrats to clean up the mess and put the house in order. The challenges this time, however, are formidable.
The lunatic fringe, which was subdued under Obama are empowered and wreaking havoc and will for a while to come.
The split between the Trump supporters and anyone else is wider than ever.
The pandemic continues to rage, even as vaccinations are starting.
The deficit from all the support the government needs to provide is growing exponentially.
Back in 2008 I used to think Obama has the worst job in the world. Now it's Biden.
Still in all, America has proven itself, over and over again to be one resilient country. I have little doubt that in a year from now, things will be much improved.
They may never get back to anything like normal again. But hopefully all of us have learned that the world is not without its constant challenges. And that change, hopefully for the better, is the only constant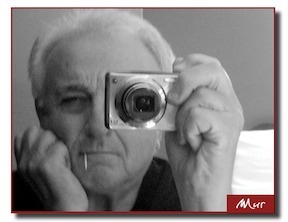 Jim Murray is a writer, marketer, editorialist, reader, sports fan and TV watcher. He has been actively posting on social media since the early 2000s. Jim is also a former ad agency writer and art director and now runs a freelance enterprise called MurMarketing. He lives with his wife on the beautiful Niagara Peninsula works with a small group of companies working to make a positive difference in the world.
My Blogs are all accessible on beBee.com
https://www.bebee.com/@jim-murray/
I am also a Featured Contributor at Bizcatalyist 360˚
Follow me:
On beBee: https://www.bebee.com/@jim-murray

On LinkedIn: https://www.linkedin.com/in/jim-murray-b8a3a4/
On Facebook: https://tinyurl.com/y97gxro4
On Bizcatalyst 360˚ https://www.bizcatalyst360.com/author/jimmurray

You have no groups that fit your search