1 year ago · 4 min. reading time · visibility ~100 ·
CPC JANUARY 26: Star Trek: Picard; 9-1-1 Lone Star; The Witcher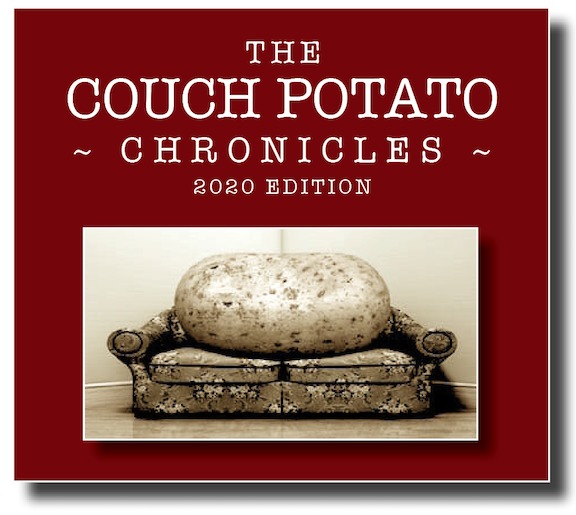 It's ironic that the week after doing a column on how sad network series situation is that a couple of good ones would pop up there.
But there you go. TV, if nothing else, is a surprising medium.
Star Trek: Picard Thursdays on CTV Sci-Fi
I have been a Star Trek fan since the days of William Shatner and Leonard Nimoy commanded the original Starship Enterprise with a five year mission that only lasted four.

Back then everything was pretty cheesy, although we didn't know it then. We just thought it was far out shit, even had viewing parties where everybody would get stoned and groove on it.
It was one of those series that took the entertainment world by surprise, because back then it was a TV world of private eyes and lawyers and the closest thing to sci-fi was The Twilight Zone.
But we were loyal Trekkies and followed the series through all its iterations. And of all the characters that series created, I believed that Jean-Luc Picard, (Patrick Stewart) was the greatest.
Through Star Trek: The Next Generation and half a dozen Star Trek movies…he became the indelible face of the franchise.
Now, he is returning, not as a Captain, but as a retired admiral and vineyard owner in France to start a whole new series. And it looks fabulous.
The opening episode which we watched last night, brings us up to speed on a lot of what happened to him that caused him to decide to retire. But the story seed that was planted is pretty amazing.
I watched all the opening credits and saw pretty much a list of the usual Start Trek creative team suspects and a few names that I did not recognize.
This is a very beautiful to look at series that takes full advantage of all the amazing CGI efforts available for TV. It's peaceful and exciting at the same time, and the journey Picard finds himself on is pretty awesome too.
As usual I'm not going to get into a lot of detail about that. But this series will undoubtedly be one of the highlights of this years TV season.
9-1-1 Lone Star Mondays On Fox
9-1-1 Lone Star is a new Fox series starring Rob Lowe, as New York City fire chief, who gets asked to move to Austin Texas and rebuild a station there that was decimated when an freak explosion killed all the firefighters in that station except one.

Liv Tyler also stars as the paramedic chief who shares the station with good old Rob. Oh yeah and Rob has brought along his gay son, also a firefighter, and a diagnosis of lung cancer that manifested 20 years after he was involved with 9/11.
Now this all sounds pretty hokey, right? I mean Rob Lowe as a fireman? But, much to our delight, this show works, and is very powerful and well put together.
The weirdest thing is that Rob Lowe's character in the show is pretty much what you would imagine Rob Lowe the actor to be like in real life. His biggest concern about his cancer and the treatment program he chooses is that he will have stop doing the hair treatments that give him what he calls his 'signature look'.
The trouble is that when you something like that that you kinda want to write this show off as more formula network crap. But you watch it anyway, because it's well produced and you feel you owe it to Rob Lowe to see why he decided to do this.
And frankly, IMHO, you get rewarded with a show that cuts pretty deep into the subject of tragedy on a number of levels. It also gives you enough of a fish out of water story line to enjoy and of course, you also get to look at Liv Tyler, who also does a great job and isn't that hard to look at either. (No letters please)
So all in all, 911: Lone Star is really its own dog in a network world with a firefighter show on every channel somewhere.
The Witcher On Netflix
OK. So I have only seen two episodes of The Witcher and I am hooked. My kids have watched it and rave about it, so what can I tell you. This is a fantasy series that, although different in a lot of ways, is on par with Prime's Carnival Row as these things go.
Henry Cavill (aka the most recent Superman) plays the Witcher, who is roaming around kickin' ass and takin' names in some mythical looking kingdom that is in the throes of a pretty serious war.
This is all set in some sort of Slavic fantasy world where everybody has strange names like Stregobor, Isted and Mousesack, It's got witches, wizards, fairies, trolls and, of course, strong, almost silent Henry who is seen as some sort of mercenary warlock solving problems for the locals with a mixture of brute force and practicality and a bit of magic when he needs to.
Unlike Carnival Row, which is more cerebral, The Witcher is packed with all kinds of exquisite violence and is, in parts, pretty gory. But it's so well done that you really don't mind it all that much.
There are several different stories lines in The Witcher, which, I assume will merge with each other as the series goes on, but what I have seen so far has been pretty amazing. It looks like a million bucks. The CGI is outstanding, the story lines are good fantasy stuff and Henry is not someone you ever want to get on the wrong side of.
So there you go. Not a bad week, all things considered.
Short Sport Snort
The Raptors are back at more or less full strength, and keep on winning. They beat the hapless Knicks on Friday night, and they're playing the Spurs in San Antonio this afternoon. • Yesterday the 76ers beat the Lakers, but LeBron James passed Kobe Bryant to become #3 in all time NBA scoring. #1 and #2 are Kareem Abdul Jabbar and Karl Malone respectively

Tiger Woods is playing this weekend, in the Farmer's Insurance Open, where he is currently 5 shots off the lead coming down the home stretch.

And next Sunday, of course, is Superbowl 54, with the Kansas City Chiefs and the San Francisco 49ers, and for the life if me I will not dare to make a fearless forecast on this one. But one thing i do believe is that this should be a hell of a game.
This weekend is the NHL All-Star game, and I only mention it for the few hockey fans in this tribe. This does not include me.

Jim Murray is a writer, a reader, a sports fan and a TV and movie watcher who has been writing about the sports & entertainment worlds since1998, which is when he created the Couch Potato Chronicles.
Jim is also an ex-ad agency writer and art director and has run his own creative consultancy, Onwords & Upwords, since 1989. He lives with his wife on the beautiful Niagara peninsula, and works with companies that are trying to make a positive difference in the world.
You can follow Jim
On beBee: https://www.bebee.com/bee/jim-murray
On LinkedIn: https://www.linkedin.com/in/jim-murray-b8a3a4/
On Twitter: https://twitter.com/Jimbobmur
On Facebook: https://tinyurl.com/y97gxro4

You have no groups that fit your search