4 years ago · 3 min. reading time · visibility ~100 ·
Dating Advice: Motorcycles Can Replace Vibrators (Even Men, For That Matter).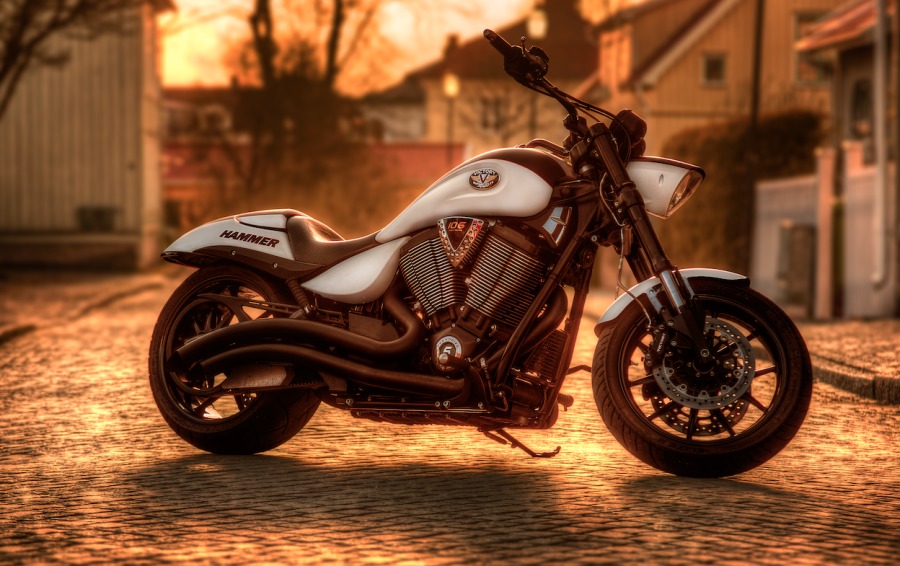 "I only ride thumpers so this [orgasm] happened twice while I gave a friend a ride." perma-link, reddit
When Brian Wilson wrote "Good Vibrations," I doubt he was thinking of women riding thumpers or Harley SuperLows. Even so, the lyric "I don't know where but she sends me there" does sum up what bikes are doing for — or to — a lot of women these days.
Forget riding horseback or jumping on the washing machine during spin cycles. The real charge — if I can call it that — is a large capacity single-cylinder 4-stroke thumper or 883ccs between your legs to cream your leathers.
Sorry, that's what it amounts to, folks. I'm not trying to be sensationalistic here. There's a whole exchange on reddit dedicated to the art of vibrating yourself into oblivion (or at least to some place selling Frog Dogs and beer).
They even have a joke about two French nuns riding their bikes down back alleys to Notre Dame. "I've never come this way before," one nun says and the other replies, "It's the cobblestones."
Taking your motorcycle for a "love embrace" seems to be the new form of ecstasy today. According to the Motorcycle Industry Council (a not-for-profit trade group), fourteen percent of the 9.2 million motorcycle owners in the U.S. are women — more than double the number in 2003.
That's not to say they're all "getting off" on their bikes, but fifteen percent openly admitted to feeling some "sexual surge" from riding — the highest number being in the GenX and GenY age groups.
Now, before you go buying a motorcycle, there are differing views on just how you "get off." As one woman noted, "Different engines produce different vibration patterns," which makes sense. I mean, you can't go thinking any motorcycle will do the job (although Harley riders do refer to their bikes as Orgasm Factories).
It might be that "bigger is better," even though some women claim "bigger in bed" feels like someone using their vagina as a pole vault mount. In fact, some women motorcyclists are perfectly satisfied with 2-stroke pingers. Others won't be satisfied until they've got a full 1200 ccs between them and the road.
In other words, like with men, it's the quality of the motion rather than the machinery you put between your legs. What works for some doesn't necessarily work for others, but it's generally agreed (among women), if you want an orgasm, a motorcycle is a good way to have one — whether you're driving or sitting on the "bitch seat."
In fact, women who prefer sitting on the back tend to be more focused on the orgasm itself. "I can't really concentrate on two things at once," one woman explained. "Either I'm watching the road or orgasming. Being on the back lets me do that — although my boyfriend isn't crazy about me screaming in his ear."
"I used to ride with a walnut on my seat," another woman admitted. "It works just as well as a VibeRider." This brought up a host of responses, many wondering how much vibration a woman really needs? "What the hell is a VibeRider?" someone responded, which sent me to the internet, searching out this accessory advertised as "Miles of Smiles."
The website claims they've been "putting the vibration where it counts since 1999," a long time considering it's no bigger than an old Zippo cigarette lighter. What makes this pulsating gizmo unique is that it fits discreetly into the bitch seat and operates simultaneously with the RPMs of your engine.
So if you see a woman in a state of nirvana every time her boyfriend revs the engine, it's possible she's sitting on a VibeRider — or a walnut.
In any case, women aren't taking a back seat — or bitch seat — when it comes to orgasms. Even the little two-stroke Vespa is having its day. In Europe, advertising for Vespas is now directed more at women. It's all very sexy stuff, some with the model's leather jacket unzipped down to her navel.
That may attract both sexes, but the implication is clear that sex and Vespas go hand in hand. There are other reasons outside of sex, of course. Many women are attracted to the automatic transmission. "Shifting is a bitch in stilettos," one woman said. When asked if she'd ever orgasmed, she said anything's possible. "Some women do, some don't," she went on, although she added that the step-through frame does allow her to wear thin dresses.
Not that all women are into the vibrate-me-into-the-stratosphere craze. "If I tried really hard to angle my pelvis just right, and wore really thin pants it might work, "perma-link admitted on reddit, " — but I'm not going to wear really thin pants. I know far better ways to have an orgasm."
Obviously, there's a level of commitment involved in motor-orgasming. You can't expect your bike to do all the work (sort of like men). You have to want that orgasm. If it means wearing something thin, you have to be ready to make that sacrifice. Otherwise, a motorcycle is just a big vibrator with no place to go.
So it's important to think carefully about why you want a motorcycle. If it's the freedom of the open road, that's one thing. If it's revving at stoplights, humming "My Milkshake Brings All the Boys To The Yard" while sixteen-wheelers try to get around you, that's something else again.
It all depends on how bad you need an orgasm. Motorcycles can certainly bring you to climax — but so can washing machines, Jacuzzis and, well, vibrators. None of these are as expensive as a motorcycle (big ones, anyway).
Then again, maybe you're more of a multi-tasker. Maybe you like to get a few things done while you're orgasming.
For that, I'd suggest a washing machine or a Jacuzzi. At least you're getting a bunch of things clean (including yourself). I mean, what's a dumb bike gonna do besides shake the hell out of you?
Then again, maybe that's exactly what you need.
Robert Cormack is a freelance copywriter, novelist and blogger. His first novel "You Can Lead a Horse to Water (But You Can't Make It Scuba Dive)" is available online and at most major bookstores. Check out Yucca Publishing or Skyhorse Press for more details.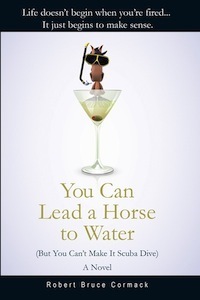 ""