4 years ago · 3 min. reading time · visibility ~10 ·
7Learning To Write For Yourself {Part 1}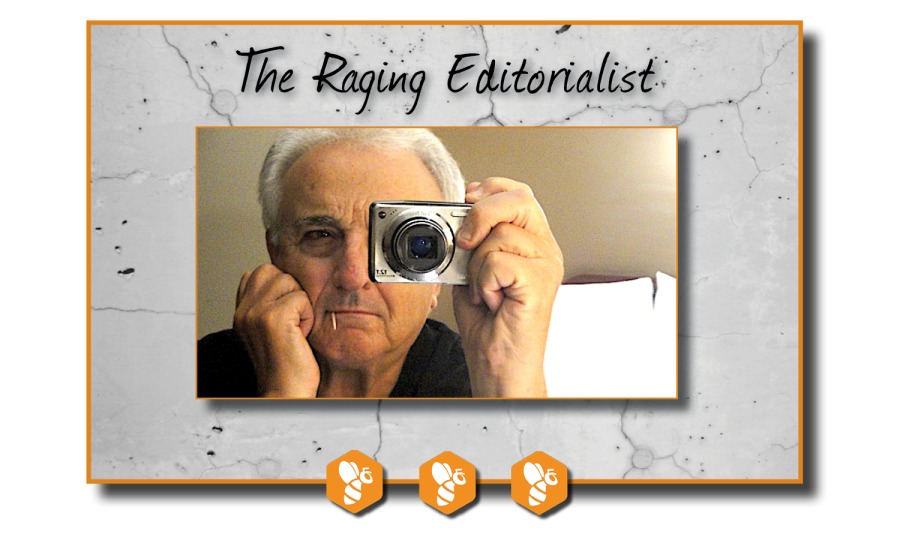 This morning I woke up to the realization that the world level of bullshit is now over all our heads. So this is a new series where I will be imparting whatever dubious wisdom I possess in the most bullshit free possible. If this bothers you, well that's your problem. If you like it, share it. If you want to argue with me about it, well, write a damn comment. I'll respond. 
 
I write a lot of stuff here on social media, beBee especially.
Sometimes I hit big because I strike a nerve. Sometimes I hit small because what I'm writing makes people uncomfortable.
That's life in the world of social media. Up and down like a toilet seat.
 
But the lesson I have taken away from all of this is that you can't make everybody happy all the time.
 
There are a lot of people who complain that they have trouble reaching the number of people they feel their posts should reach. To these people I say, re-read the paragraph above.
But I also say to them that maybe, just maybe, they actually need to get better at writing. Maybe they need to get better at choosing things to write about. And maybe they need to stop writing for what they think their audience wants to read and start writing about what they find interesting themselves.
When I go onto any social media site, I figure I engage with about 10% of everything I see there. And with that 10% I am being generous.
There is a lot of crap out there. A lot. And what I have found, mostly through trial and error and a lot of wasted time reading posts on how to write more effective posts, is that only about 10% is not pure bullshit.
There are very few people who I 'follow' and will read just about anything they write.
There should be more. But people don't get it.
 
Too many spend their time trying to engineer a post as opposed to just dropping all the fucking pretence and expressing themselves honestly.
Others spend all their time trying to bullshit people into believing stuff that's just crap.
But there is that small minority who have actually figured it out. Who understand who they are and that the most important person they're writing for is themselves
 
I learned this lesson from years and years of writing for other people and businesses. When I sat down late at night to write I didn't didn't want to do more of the same stuff I did all day.
I wanted this to be for me. I didn't really give a shit what happened to it after it got transposed from my head to wherever.
I didn't really even care what it was. It could have been a poem, a lyric, a short story, an essay (what we now call blogs), an idea for a TV series or movie or just a rant.
It didn't matter. All that mattered was that it was for me.
It took me quite a while to learn how to compartmentalize in this way, but like riding a bike, once you learn how to do it, you never really forget.
 
And that is the advice I have for all of you. Forget the audience. Look in the mirror and write for that person. If you are capable of learning how to do that, then you will see that the people you really want to reach and engage with will be attracted to it.
Because although they may not even be consciously aware of it, that is what they are looking for.
And that quality, despite all the bullshit that's been generated about it, is called authenticity.
 
It's not easy to achieve this. But it's worth trying, especially if you fall into the 90% out there who is simply trying to write what they think people will read.

If you liked this post, let me know. If you liked it enough to share it, please feel free. 
 
If your business has reached the point where talking to an experienced  communication professional would be the preferred option to banging your head against the wall or whatever, lets talk.
Download my free ebook Small Business Communication For The Real Worlhere:
https://onwordsandupwords.wordpress.com/2013/11/24/small-business-communications-for-the-real-world/">https://onwordsandupwords.wordpress.com/2013/11/24/small-business-communications-for-the-real-world/ 
All my profile and contact information can be accessed here:

https://www.bebee.com/producer/@jim-murray/this-post-is-my-about-page">https://www.bebee.com/producer/@jim-murray/this-post-is-my-about-page


All content Copyright 2017 Onwords & Upwords Inc.
""
You have no groups that fit your search