4 years ago · 3 min. reading time · visibility ~10 ·
Learning To Write For Yourself {Part 3}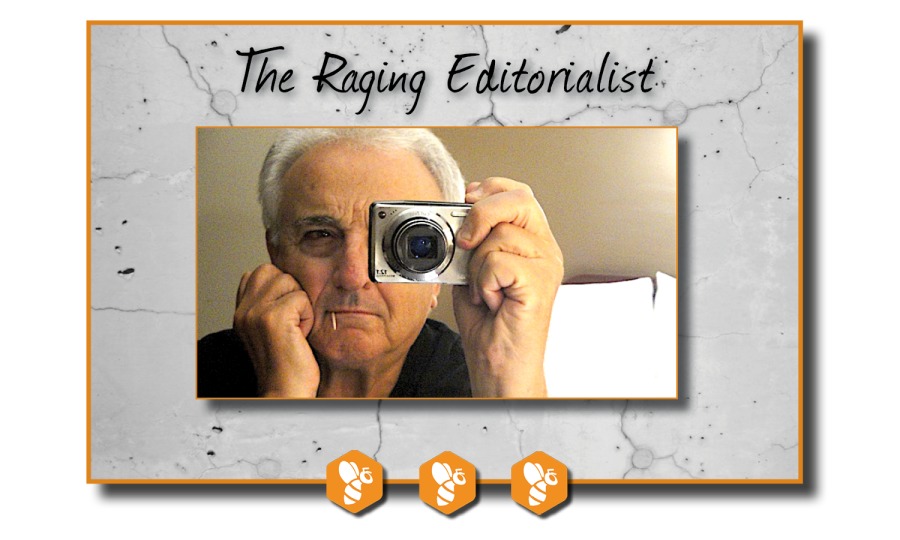 This is the third installment of my series on Writing for Yourself.
Part 2 can be read here: https://www.bebee.com/producer/@jim-murray/learning-to-write-for-yourself-part-2">https://www.bebee.com/producer/@jim-murray/learning-to-write-for-yourself-part-2
Part 1 can be read here: https://www.bebee.com/producer/@jim-murray/learning-to-write-for-yourself-part-1">https://www.bebee.com/producer/@jim-murray/learning-to-write-for-yourself-part-1
One of the fundamental questions every writer needs to ask is simply: Is there anybody out there?
This of course means is there anybody out there who is actually going to take the five minutes or so out of their busy lives to read my stuff and if I'm lucky actually get enough out of it to comment or share it with their associates.
 
Nobody Reads Anymore? Hah.
Me
Over the past year, the video production industry, in much the same way as the content marketers that came before them, has now started planting the seed that nobody reads anymore.
People are lazy or too busy or whatever and would just rather sit back and consume a video than bother to read through a longer format post.
I'm not sure where along the line the supposition that people don't read anymore collides with the actual facts, but my LI, Facebook, and 3D friend Mike Fromowitz, one of the smartest ad guys I know, has been doing a little investigating and this is what he's found.
 
Lies They Tell: Nobody Reads Anymore.
Mike Fromowitz
"I don't know how many times I've been told that nobody reads anymore. It's often attributed to all the other distractions for the readers' time: TV, YouTube videos, movies, music, video games, social media and so on.
Fact is, according to the Pew Research, 73% of adults in the US have read a book in the past 12 months. Most —65%—read a printed book, 28% read an ebook, and 14% listened to an audiobook.
Not only are people reading, they're reading (and listening to) multiple formats (which is why that adds up to 107%).
Readers read an average of 12 books a year, with the "typical" reader getting through four books.
No doubt about it, people are still reading."
 
It's Like They're Trying To Upsell Like Crazy
Me again
 
So if you buy into all the crap that the video production industry is spreading in order to get you to hire someone (and it's never just someone, it's a few someones) to make a video for you, this is not going to be cheap.
And for most small businesses it's not going to be something that is going to have a lot of legs, simply because of the cost of writing, shooting, editing and posting a video, and because there's no discount for volume.
So what's happening here is that you are going from something that has real depth of sales built into it, and is relatively inexpensive to produce and adapt to other uses (such as brochures, ebooks etc), or you have a video shows people, your product or service in action, (much harder for services by the way), for a minute or two, because that's all most small businesses can afford.
Or you can really blow your brains out and have both.
 
Don't Get Me Wrong Here. I'm Not Anti-Video
You guessed it...moi.
 
I'm not saying that video is a bad thing. In fact, it's probably worth doing if you can afford it.
What I am saying in big bold letters it that there is an audience of readers out there and if you play your cards right, you can reach them every bit as effectively as you can with a video.
More effectively, when you consider how much more depth you can build into a written post as opposed to a video.
 
The Readers Are Out There…Go Get Them!
Emphatically me
 
I've never doubted the reality that there are a lot of readers out there.
In fact, I have managed to prove that to myself over the years, with my email-based review column The Couch Potato Chronicles, with my WordPress blog, with my short burst ranting on Facebook, with my blog on LinkedIn Pulse, before that platform went to hell, and now here on beBee.com, which is probably the best response rate I have ever achieved on a consistent basis.
And there really is no secret ingredient, other than the simple logic of writing for yourself and choosing the right media for your message.
Because while it may have been true back in the day when Marshall McLuhan postulated "The medium is the message", today's version is more like, "The message is the message and the media determine its effective reach."

 

If you liked this post, let me know. If you liked it enough to share it, please feel free. 
 
If your business has reached the point where talking to an experienced  communication professional would be the preferred option to banging your head against the wall or whatever, lets talk.
Download my free ebook Small Business Communication For The Real Worlhere:
https://onwordsandupwords.wordpress.com/2013/11/24/small-business-communications-for-the-real-world/">https://onwordsandupwords.wordpress.com/2013/11/24/small-business-communications-for-the-real-world/ 
All my profile and contact information can be accessed here:

https://www.bebee.com/producer/@jim-murray/this-post-is-my-about-page">https://www.bebee.com/producer/@jim-murray/this-post-is-my-about-page


All content Copyright 2017 Onwords & Upwords Inc.
"""
You have no groups that fit your search