5 years ago · 1 min. reading time · visibility 0 ·
Reminiscence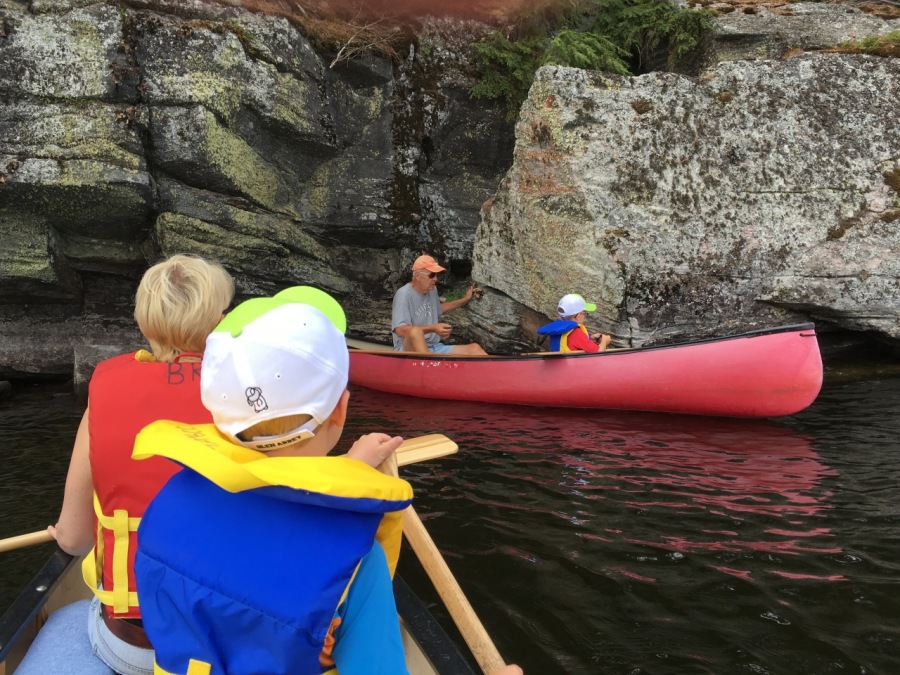 Just concluded a wonderful eight days in Muskoka with my family. In this photo, I am showing Gabriel that while this huge outcropping of the pre-Cambrian shield appears an inhospitable place for anything living it is actually home to many growing organisms. My wife Kate and other son Samuel are just joining the nature talk! 
Just behind our canoe, there are two snapping turtles soaking up the sun.  Oh, here they are now.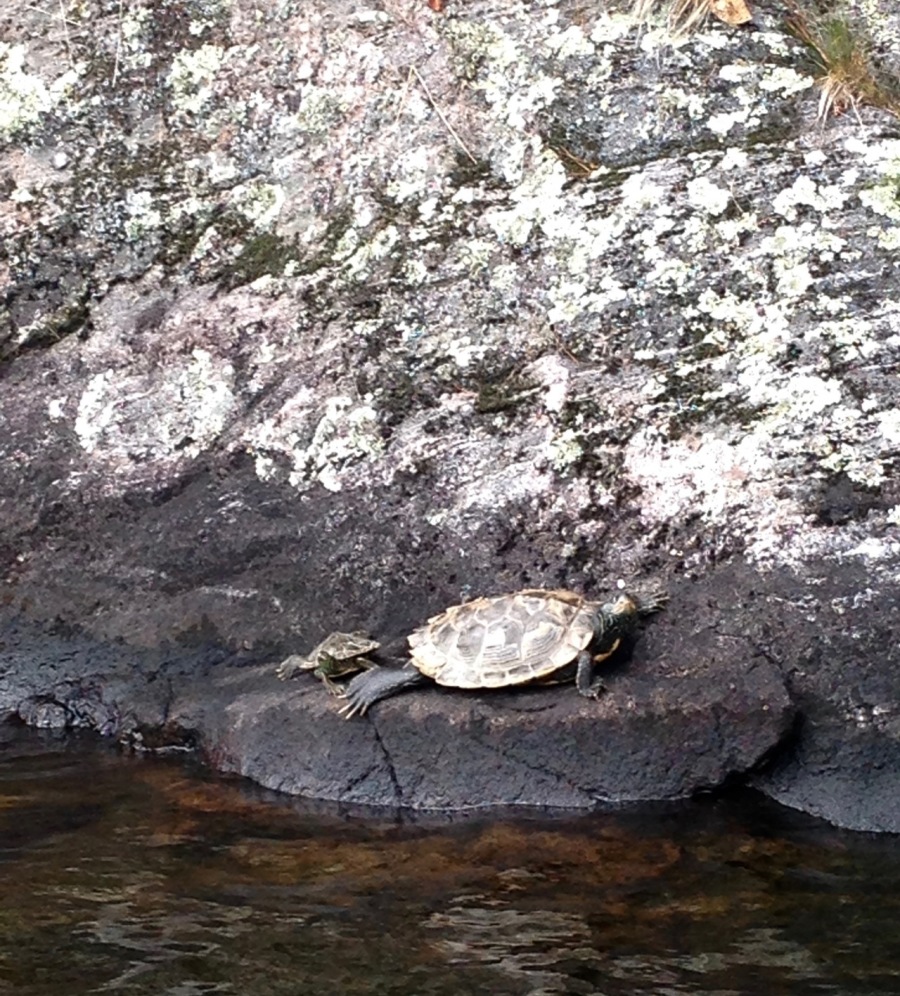 We canoed, swam, played tennis, fished every morning, ate way too much and generally reconnected. On the way home today heard a song on the radio that so completely resonated that I needed to share it here.
Will write more in the next few days but for now (and with no intention of cutting @Alan Geller's grass!) please enjoy this version of the spectacular Burt Bacharach tune "What the world needs now is love". Will Young's version may not match up to Dionne Warwick but I love the images in this video and it takes my mind of all of the nonsense occurring with that demento Donald.
http://www.vevo.com/watch/will-young/What-The-World-Needs-Now-Is-Love-(WWF-Campaign)/GBUV71501856
Actually, while I have your attention and writing of snapping turtles let me give a big shout out to fellow Beezer and new friend @Jim Murray who is our newest ambassador. We Canucks excel in roles such as this and I know he'll do us all proud. 
""
You have no groups that fit your search