3 years ago · 2 min. reading time · visibility 0 ·
The wisdom of Paul Rand and why you should never cheap out on design


November 30, 2017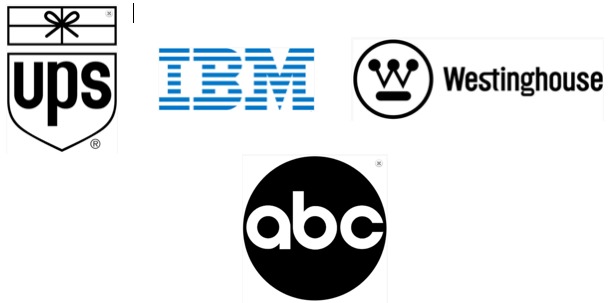 Just four of Paul Rand's* remarkable logos.
"Design is the silent ambassador of your brand." - Paul Rand*
Author in Source Title
How do you establish the value of design? How do you place a monetary value on what, to many, appears simple?
This is an issue for virtually everyone engaged in the designed communications business and it is becoming more frequently encountered in an age of instant design apps.
Why pay a designer to undertake your branding work when you can, apparently, secure an effective logo for free in seconds with an app?
For example, what's wrong with the one I just created now for a fictitious company?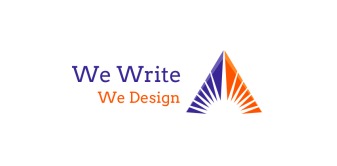 I got this for free on line with a logo app
Well, I guess nothing except for this:
It has no foundation in what the brand represents. 
The brand interpretation is left entirely in the hands of the viewer.
The symbol is meaningless.
The colours are irrelevant.
The typeface is common.
The entire thing is kind of clumsy.
It is not differentiated from what any other writing/designing company might produce.
So, you say, well try a different app. OK. Let's.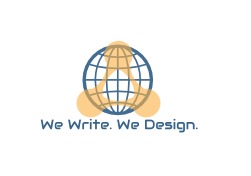 This was free too. More proof of the maxim - you get what you pay for!
 Ah, now that's better!
I won't bother going through an evaluation of this.
The point is simple as the author of Alice In Wonderland, Lewis Carroll wrote :
"If you don't know where you're going any road will get you there."
I very often partner with Muna Lallas, Creative Director and partner at Orange Keel Branding & Design. (http://www.orangekeel.com/) 
There is a rarity in the design world and that is to find a talented designer who is an equally capable project manager. Muna personifies this combination of right- and left-brained abilities.   
She has won numerous awards for her package design work including; London International Awards, Mobius, Marketing Magazine, Clio Packaging Design and Applied Arts Magazine.
And, Muna and I, luckily for us and our clients, are a great combination of design problem solvers and a team who can help clients capture genuine brand differentiation.
At Orange Keel, we undertake a rigorous process when we begin to design identity programs for our clients. It often begins with our Brand Clarity™️  process where we use a variety of exercises to help our clients bring clarity, simplicity and wit to their brand expression.
While we won't claim to be in the same stratosphere as the memorable Paul Rand, we are sufficiently proud of our work to share with you some examples showing the before and after. It is our perspective (and that of our clients - we're pleased to say) that our work provides a resonant foundation for all brand expression and most notably creates a greater emotional connection between the corporation and its stakeholders.
In today's world, it is the ability to differentiate on a foundation of reality that separates one company from others in an increasingly commoditized market.
Watch for an upcoming post where we'll share some of the insight and rationale that went into the creation of these identities.
"If you think hiring a professional designer is expensive, wait until you hire an amateur - or use a free app!." - Anon (or maybe it was me with some Anon help!)
*PAUL RAND (1914 – 1996) was a well-known American graphic designer, best known for his corporate logo designs. Some of his most recognizable and memorable designs were those for Westinghouse, IBM, UPS and ABC.
© Copyright 2017, Don Kerr, Don Kerr Writes - All rights reserved.
don@donkerrwrites.com
https://ridingshotgun.squarespace.com
You have no groups that fit your search