The No-News Diet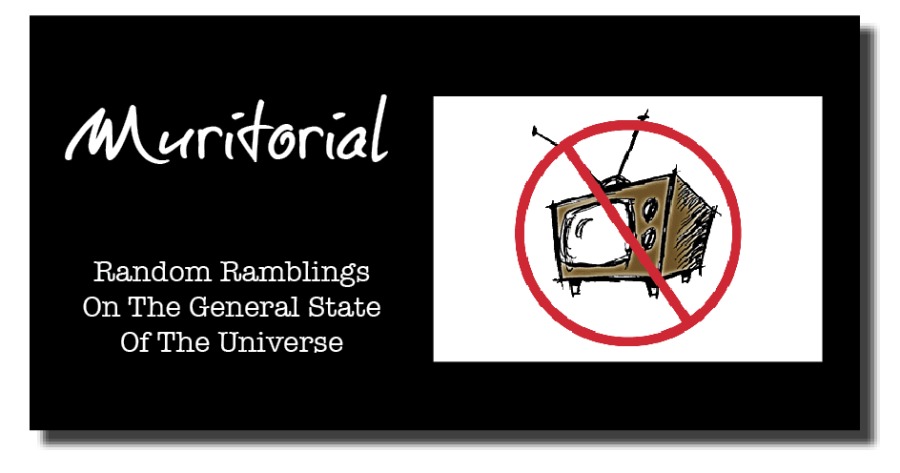 I have stopped watching the news over the past couple of weeks or so.
 I do this occasionally to take a break from all the BS that they hurl at you about how screwed up everything is and who did what to who and is getting away with it, and all the nonsensical politics in the world and, well, you name it. If it can bum you out, it's there on the news.
I used to be able to watch the news and not get bummed out by it. But that was way back in the day before the 24 hour news cycle started and idiots like Wolf Blitzer started taking
the place of Dan Rather, Chet Huntley and David Brinkley and the big daddy himself, Walter Cronkite.
When the 24 hour news cycle started a lot of people tuned into it. I think most of them were curious to see just how a station could pull it off. I mean, up to that point, a lot of us got our news fix on about half an hour a day.
It seemed like quite a stretch, because you know, the news was really just the news. But the way they managed to fill those hours actually turned the news into a bit of a monster that grew and grew.
They did it by adding opinions. By bringing in people who professed to have some expertise and offered their two cents worth. Then they brought in some other dude who thought differently and he spouted his opinion. These even had segments where these guys would argue with each other. It was a circus.
But the net effect of it was that it got popular.
People have always been addicted to soap operas.

That's pretty much the way network TV started with shows like Search for Tomorrow and The Guiding Light. I could never take that crap in any large doses when I was a young warthog, but as I grew older and started to understand a little bit about how broadcast media worked, I saw that sooner or later everything on TV turns into some sort of soap opera. whether it was cop show or a sitcom.
And with the advent of the 24 hour news cycle it was the news that became a soap opera, probably a lot quicker than it normally would have but the gurus who own and run these networks, they know that putting bums in seats is best done through showing conflict, just like the soaps.
Fortunately for them, the world had more than enough conflict to go around and there was no shortage of people who would step up and grab their 15 minutes of newsy fame by lending their opinion to whatever was the conflict de jour.
It's human nature to be both repulsed by and attracted to various train wreck type things.
So a lot of people find it very easy to get sucked in by the all of this chaos covered from every conceivable angle.
But after a while you find yourself thinking about the world in a much more different way. You start seeing it as this powder keg with one burning fuse after another heading toward it.

None of this is very good for your psyche. If you were a little unbalanced to start with, then it really doesn't take much CNN to put you right over the edge.
And the weird thing is that CNN are the good guys in all of this. On the other side of the coin you have Fox news which is really nothing more than home schooling for anarchists.
So every so often, more and more frequently these days, I just go cold turkey and forget about the news. It's actually a lot easier to do than it sounds.
And you can be pretty sure that, even if you're just skimming though Facebook or LinkedIn, you will be getting enough bits and pieces to assemble your own version of what's really going on, without anywhere near as much superfluous noise.
Does it work? It's really hard to say. I'm reading a lot more here and I find myself less agitated and more relaxed, so for me it's two thumbs up, or down, depending on your point of view.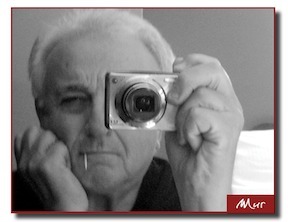 Jim Murray (that's me) is a writer, art director, marketer, editorialist. reader, sports fan and  TV watcher.  I live with my wife, Heather on the Niagara  Peninsula work with a small group of companies working  to make a positive difference in the world.
My Current Blogs Include:
Brand New Day (Environmentally Conscious Products, Services & Processes) • MurMarketing (Communications Advice) • Muritorial (General Interest, Politics, Human Nature and all the rest of the stuff I'm interested in)

You can follow Me:
On beBee: https://www.bebee.com/@jim-murray
On LinkedIn: https://www.linkedin.com/in/jim-murray-b8a3a4/
On Facebook: https://tinyurl.com/y97gxro4

Biz Catalyst 360˚ https://www.bizcatalyst360.com/author/jimmurray/

You may be interested in these jobs
Found in: Jooble CA - 16 hours ago

---

GN13 Framing Inc.

Brampton, ON, Canada

Full time

Overview · Languages · English · Education · No degree, certificate or diploma · Experience · Will train · Work site environment · Outdoors · Underground · At heights · Confined spaces · Dusty · Cold/refrigerated · Work setting · Staff accommodation available · Var ...

Found in: Talent CA - 2 days ago

---

Kolossal Security

Vernon, Canada

Full time

Job Description · GardaWorld – · Security Services · Security Officer – Now Hiring · You've got the right skills. What you need is the right opportunity to unleash your potential. We agree, and we're hiring · Every day is different at GardaWorld with diverse work assignments a ...

Found in: Talent CA± - 4 days ago

---

Sungrace Transport Ltd.

Calgary, Canada

Education: · Secondary (high) school graduation certificate Experience: 1 to less than 7 months Tasks Supervise workers and projects Train or arrange for training Co-ordinate and schedule activities Ensure health and safety regulations are followed Recommend personnel actions Res ...