4 years ago · 2 min. reading time · visibility 0 ·
The Writer's Muse & Where It Lives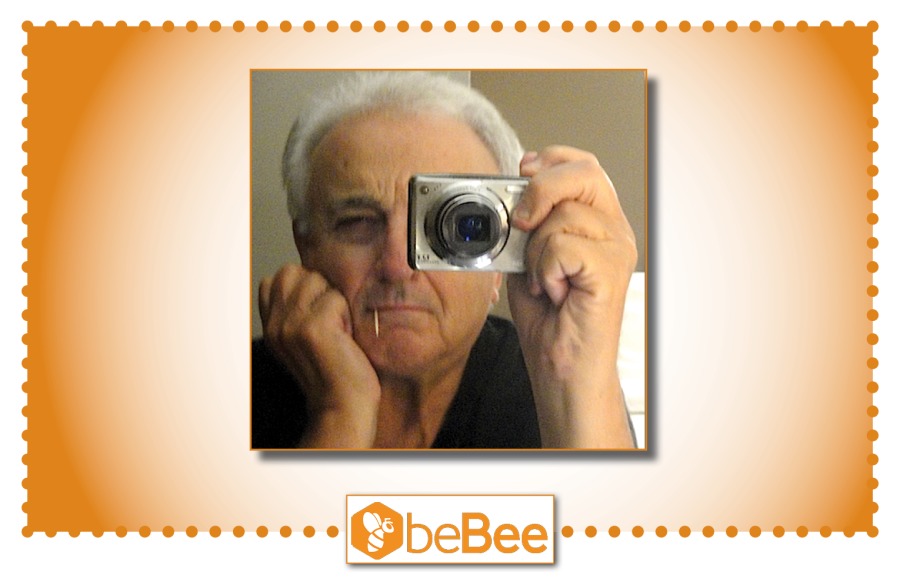 Writers and artists talk often about their muse. The person or thing that buoys their spirit and allows them to take their work to new levels and all that good stuff.
My wife Heather started off being my muse. She would read my work and tell me how exceptional I was, and it would make me feel like I could conquer the world.
But after a while, she started to realize that I was too prolific for the amount of time she was willing to spend musing over my work. So we had a chat.
She told me she loved me and when she had time she would be happy to type up any of my scribbles, (because I wrote mostly by hand back then), but that there was actually too much of it coming at her for her to have any true perspective.
I could understand that. And so I cut her loose from her muse duties and went off on my own.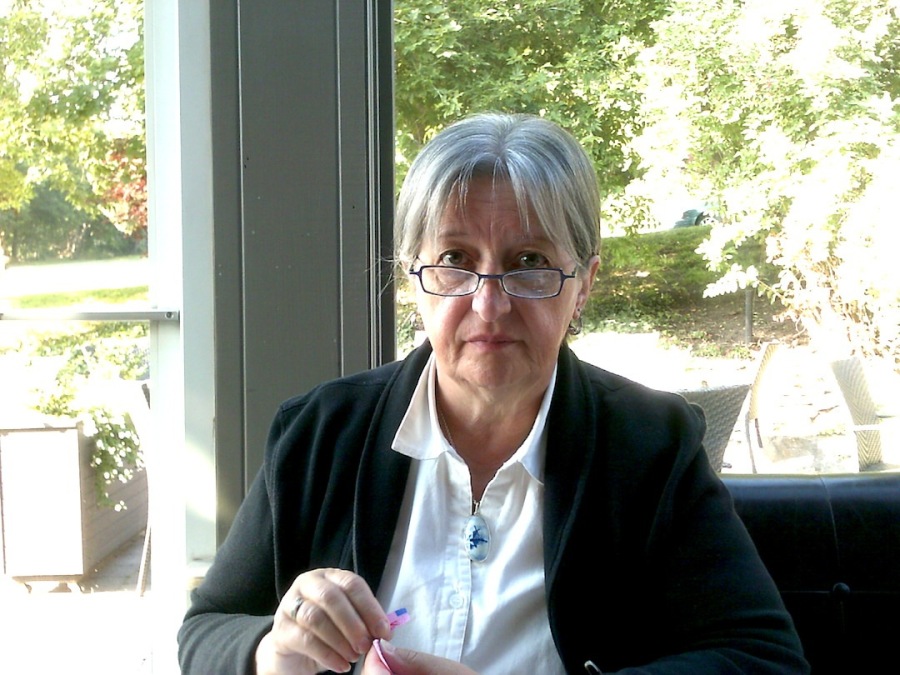 I had my ups and downs, but over time I came to realized that the muse did not necessarily have to be a person or thing. It could, in fact, be a feeling inside your own head. It was your own passion and spirit. It was your output based input from the world at large.
It was messy. It was angry. It was elegant. It was beautiful. It was a scream or a whisper. It was the sound of rain on the roof or the hypnotic chaos of an overhead argument. It was cacophony of the city streets. It was the splashing of a wave against the shore. It was the symphony that played in your head when a thought crystallized. It was the murmur of the world as it vibrated in your ear from all directions.
It was just this side of insanity. And you were comfortable there, despite the fact that it would, from time to time, literally suck the life out of you.
But that didn't matter. All it was, in the greater scheme of things, was the need for a coffee break. And you took those breaks because you knew they were good for you. They charged your batteries and got you back into the game with renewed vigour.
This first poem here (I Get Tired) was one that came at a time when I was very much in need of a coffee break. It was also one the last of the free verse poems I wrote. Because what followed this was a serious transformation that nearly fucked up my life. (That's a whole other story).
On the other side of this transformation, were the lyric poems. (So Much To Do) So what you see here has kind of a before and after quality to it. And it's also a bit evolutionary, from my own perspective, because this was my ultimate poetic destination.
I know this because I have written nearly 400 of these lyrics and have had no desire to go back to blank verse.
So if there is a lesson in all of this, it's that finding your inner muse is the key to keeping yourself motivated to write every day. If you can do that, you can become any kind of writer you like.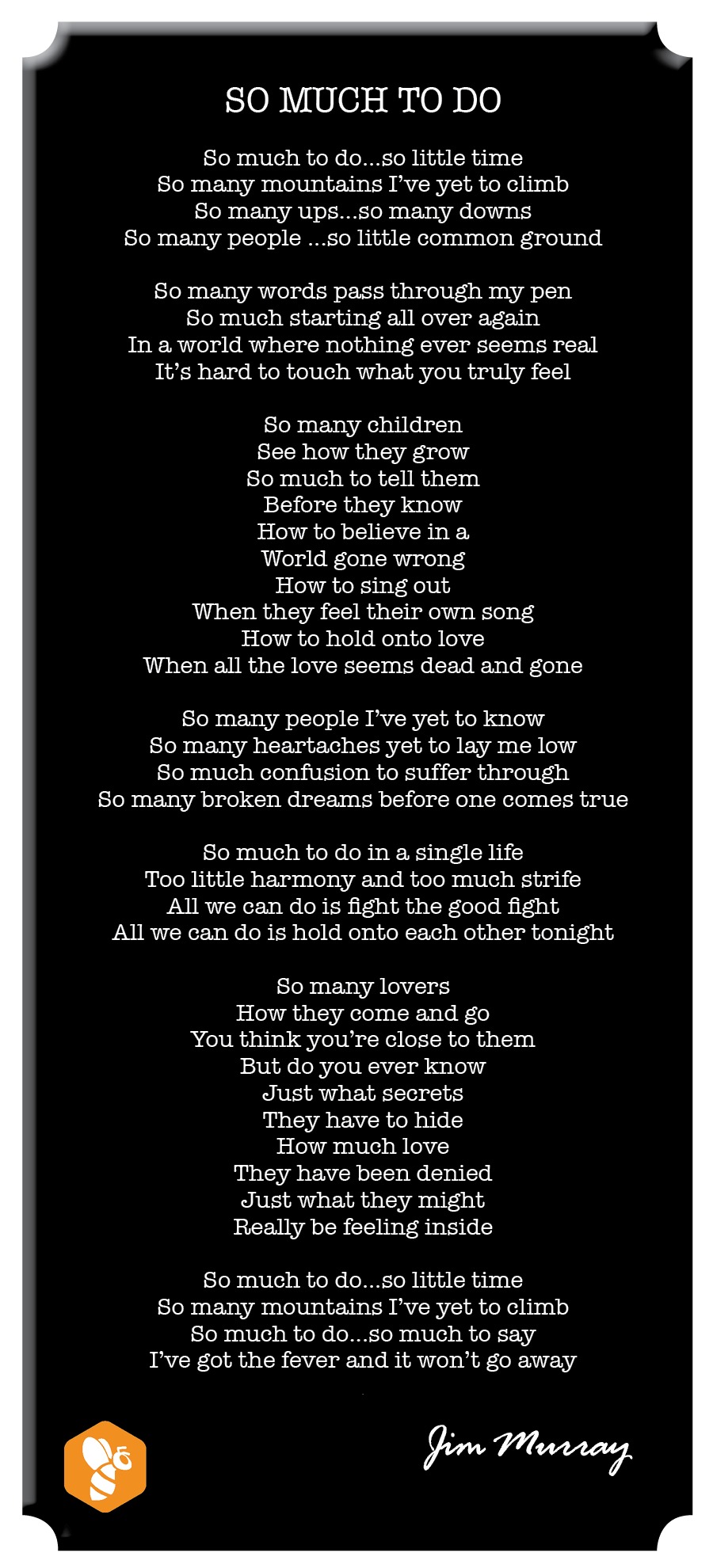 If your business has reached the point where talking to an experienced  communication professional would be the preferred option to banging your head against the wall or whatever, lets talk.
Download my free ebook Small Business Communication For The Real World here:
 https://onwordsandupwords.wordpress.com/2013/11/24/small-business-communications-for-the-real-world/
All my profile and contact information can be accessed here:

https://www.bebee.com/producer/@jim-murray/this-post-is-my-about-page


All content Copyright 1972, 1973,  2017 Jim Murray
""""