4 years ago · 2 min. reading time · visibility ~10 ·
"Them's Fighting Words" - How to Deal with Rude People on Social Media?
"Avoid loud and aggressive persons, for they are vexatious to the spirit. "  Desiderata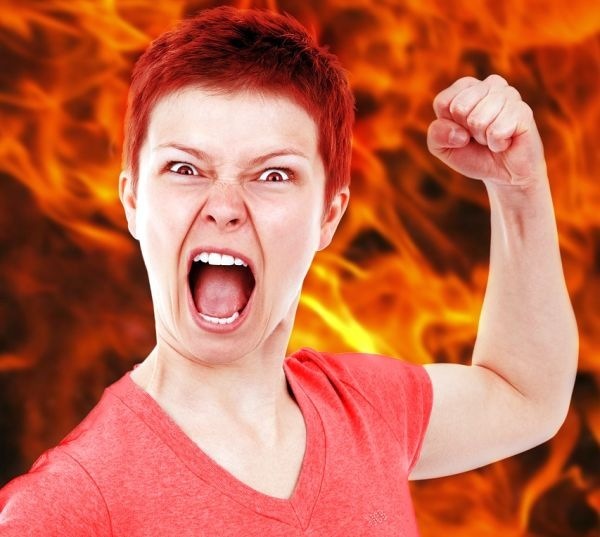 Most people come to social media in a positive frame of mind. They welcome interaction and see every opportunity for engagement as a chance to learn, build support, and create positive relationships.  
If you stick around long enough, every now and then, you will come across someone who is what I call a "nasty piece of work". 

Fortunately, you won't come across many many rude people on social media. I have been at it since 2004, longer if you count my Geocities days, and I have only come across 4.
Perhaps they say or do something and your point of view is radically different. Rather than calling them out in public, you may try to address the concern behind the scenes to avoid embarrassing them.  
Other times, perhaps you have inadvertently done or said something and someone misunderstands your meaning. Instead of approaching you, they take the opportunity to call you out in public.
Has this ever happened to me? I recently started a post in a LinkedIn Group. A beBee member with whom I also interact in that LinkedIn Group replied, recommended someone's post highly, and shared the link. I had absolutely no issue with him sharing the link. I read it and agreed that it had value. I had done some experiments that were directly relevant to the post. I replied supporting what she had posted and shared my posts. She blew up at me, went TOTALLY ballistic, and called me out in public.
What is the best thing to do when you come across individuals like this? 
Run, don't walk to the nearest exit. On social media, there is no way that you can respond directly without making yourself look really bad. Even if the person is dead wrong and completely out of line, no matter what you do or say, it will reflect poorly on you. 
So, if it is your first encounter with that individual and they have blown up at you in public, it's best to delete, block, and move on. It takes seconds. If, on the other hand, you have taken exception to what someone has said, try approaching them privately. If they don't respond well or, even worse, breach netiquette and share your private message and attack you in public, delete, block, and move on. 
If, like me, you are capable of taking care of yourself and fighting your own battles, you may think that ignoring them makes you look weak. It doesn't. Save your battles for real life and people who really matter to you.
On social media, no one gets the benefit of observing tone of voice, facial expression, or body language. Words will be taken at face value and misunderstood. Those looking on will form their own impressions and they could end up being unfavourable impressions....of you....not your attacker. 

When someone reacts badly, remember, it's their problem, don't make it yours. Perhaps they had a bad day. Maybe they got some bad news about a family member. Some people get their kicks by pulling you into their drama. Maybe they are psychologically unstable or, heaven forbid, barking mad.
Consider their reaction to be a gift. They've shown their true colours and now you know it's best to avoid them. It's better to discover this early rather than wasting time building a relationship with a Debbie Downer, Quarrelsome Carol, or Cross Keith.

The time you spend online is precious. You can't afford to have it eaten up in encounters with people who are going to sap your energy, and leave you feeling drained rather than energized. At least you don't work with this person or see them in real life.
So, delete, block, and move on. There are thousands of positive individuals with whom you can interact in a positive and constructive manner. Don't waste a precious second with those who are rude, hostile, and negative.

How do you handle it when you have negative encounters on-line?
When you come across rude or hostile individuals do you ignore them or engage with them?
"