To all the decades I have lived before
Quotes about the journey of our lives 
Childhood
Children see magic because they look for it. — Christopher Moore
Teens
Young people, who are still uncertain of their identity, often try on a succession of masks in the hope of finding the one which suits them — the one, in fact, which is not a mask. — W.H. Auden
In your 20s:
"Your 20s are your selfish years. It's a decade to immerse yourself in every single thing possible. Be selfish with your time, and all aspects of you. Tinker with shit, travel, explore, love a lot, love a little, and never touch the ground." - Kyoko Escamilla
Happiness comes out of being willing to do your work in your 20s to find out who you are, and what you love. — Candace Bushnell, author
In your 30s:
 "Life is too short to waste your time on people who don't respect, appreciate, and value you." - Roy T. Bennett
Thirty was so strange for me. There was no turning back. I've really had to come to terms with the fact that I'm a walking and talking adult. — Matt Dillon
In your 40s:
"The 40s are the years when you must not only keep up, but you must improve on what you know." - Christopher Hitchens
It was only in my 40s that I really began to feel young. By then I was ready for it. — Henry Miller
In your 50s: 
"I have never met a man so ignorant that I couldn't learn something from him." - Galileo Galilei
The process of maturing is an art to be learned, an effort to be sustained. By the age of 50, you have made yourself what you are, and if it is good, it is better than your youth. — Marya Mannes, author
In your 60s: 
"Aging is not 'lost youth' but a new stage of opportunity and strength." - Betty Friedan
When you're 16, 30 seems ancient. When you're 30, 45 seems ancient. When you're 45, 60 seems ancient. When you're 60, nothing seems ancient. — Helen Mirren
In your 70s: "
The only way to do great work is to love what you do. If you haven't found it yet, keep looking. Don't settle." - Steve Jobs
I mean, you must take living so seriously / that even at 70, for example, you'll plant olive trees — / and not for your children, either, / but because although you fear death, you don't believe it, / because living, I mean, weighs heavier. — Nâzim Hikmet, poet
In your 80s: 
"You are never too old to set another goal or to dream a new dream." - C.S. Lewis
The advantage of being 80 years old is that one has many people to love. — Jean Renoir, filmmaker
In your 90s:
"Aging has a wonderful beauty and we should have respect for that." - Eartha Kitt
If you are still functioning and not in pain, gratitude should be the name of the game. — Betty White
Remember, age is just a number and it's never too late to pursue your dreams and live your best life!
So, May you live to be a hundred years. With one extra year to repent. — Irish toast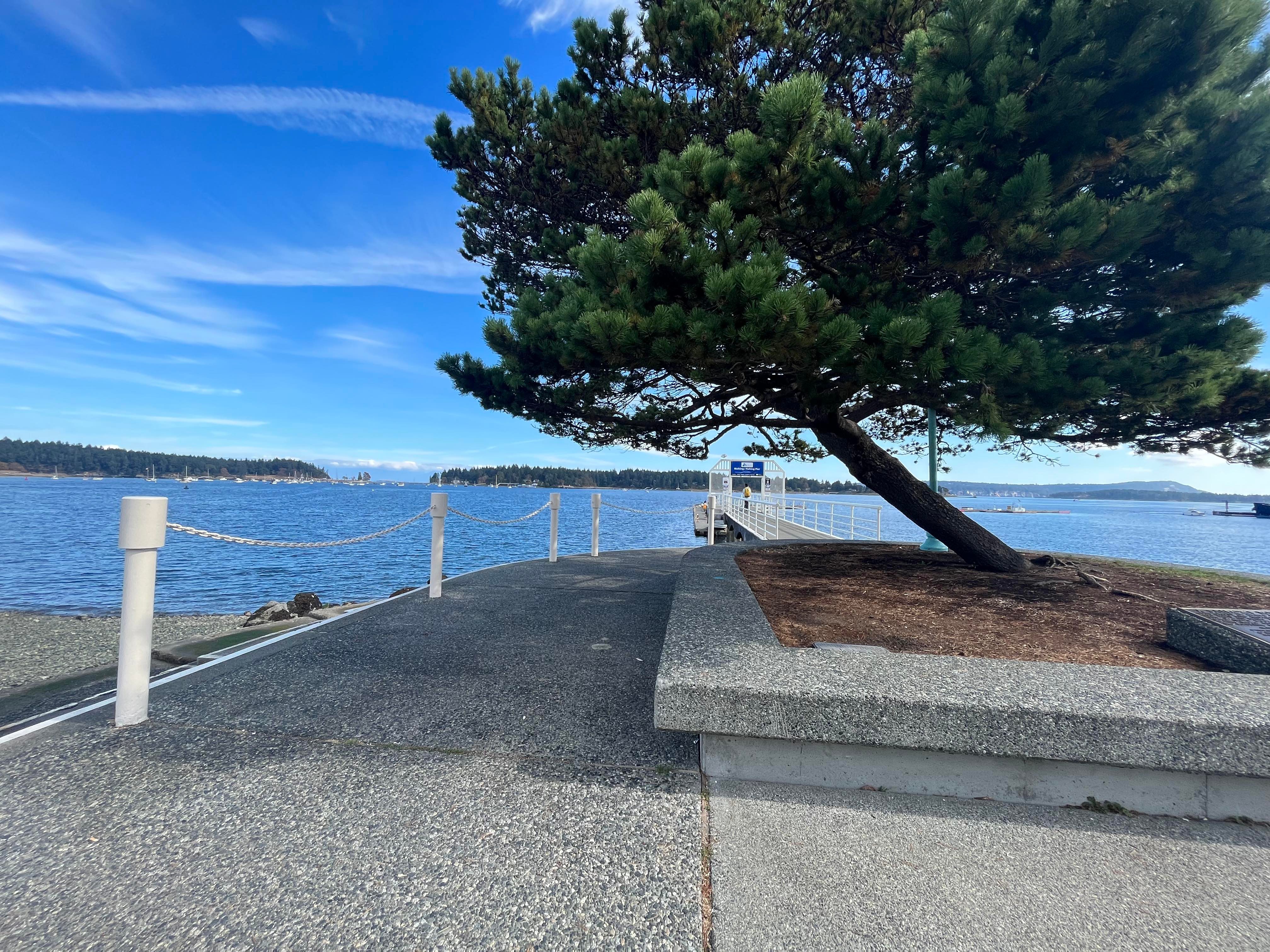 Life Lessons
You may be interested in these jobs
---

SP Data Digital

Moncton, NB, Canada

Full time

SP Data Digital is currently seeking FRENCH Bilingual Remote Sales Specialists who will be connecting with existing customers to upgrade or replace decommissioned equipment, upgrade existing packages, ...

---

Flowserve Corporation

Calmar, Canada

$40,000 - $60,000 per year

Company Overview: If a culture of excellence, innovation and ownership is what you're searching for, consider putting your experience in motion at Flowserve. · As an individual contributor, or as a le ...

---

Bombarbier

Toronto, Canada

Professionnel Principal, Ingénierie / Systèmes avioniques-TOR05597Description  BOMBARDIER   Bombardier est un leader mondial dans la création, l'innovation et des changements d'envergures d'avions. Nos produits et services offrent des expériences de transport de classe mondiale qui établissent de nouvelles normes en matière de confort des passagers, d'efficacité énergétique, de fiabilité et de sécurité. Nous sommes une organisation mondiale axée sur la collaboration et l'esprit d'équipe. Le candidat sera responsable de l'ingénierie des systèmes avioniques pour la famille d'avions de Bombardier et des nouveaux programmes de développement et relèvera directement au chef de section, systèmes avioniques.   Dans le cadre de votre poste, vous serez appelé à : • Être responsable d'effectuer diverses tâches reliées au développement, la mise au point, la certification, et le support à la production et en service, des systèmes avioniques d'avions d'affaire à la fine pointe de la technologie. Plus spécifiquement :• Définir et gérer les requis des systèmes et sous-systèmes afin d'assurer l'atteinte des objectifs en matière de sécurité, certification et requis de design au niveau de l'avion;• Travailler avec les fournisseurs directs et indirects et les autres disciplines dans le but de faciliter l'intégration des systèmes avioniques avec les autres systèmes au niveau de l'avion;• Être responsable de l'intégration des systèmes, tels que AFCS, Communication (VHF, HF, SATCOM, Datalink), Navigation (ADF, VOR, ILS, DME, TCAS, Transpondeur, IRS, GPS, FMS, Radar Météo), Affichage (EFIS, EICAS, HUD, SVS), Information/Maintenance (IMS, OMS, Data load, CVR, FDR, AHMS), pour l'avion;• Écrire, Exécuter ou Superviser les tests sur les bancs d'essais et sur l'avion;• Revoir et analyser les résultats des tests;• Supporter et effectuer les vérifications et les validations au niveau système/avion selon ARP4754;• Gérer, Réviser et Approuver les documents des fournisseurs des systèmes avioniques;• Travailler en collaboration avec les autorités de certification ou leurs délégués afin de respecter des exigences de certification;• Supporter la résolution de problèmes de design, jusqu'à l'établissement de la solution, pour la ligne de montage ainsi que pour les avions en service;• Participer au développement et la mise en œuvre des outils et des processus selon les besoins de la fonction afin de répondre à nos objectifs organisationnels. Qualifications  En tant que candidat idéal, • Vous possédez un baccalauréat en ingénierie électrique/électronique, logiciel, aéronautique ou équivalent;• Vous avez connaissances approfondies de plusieurs systèmes avioniques;• Vous êtes familier ou expérience avec systèmes IMA (Avionique Modulaire Intégrée);• Vous avez connaissance des spécifications, de la conception, de l'intégration, des essais et de la certification des systèmes avioniques d'un aéronef;• Vous avez une compréhension comment ces systèmes s'intègrent et interagissent pour l'avion de manière globale;• Vous êtes familier avec certains standards de l'Industrie tel que DO-178, DO-160 et ARP4754;• Vous possédez d'excellentes habiletés de communication (écrites et orales);• Vous avez d'excellentes aptitudes pour résoudre les problèmes, planifier et prioriser le travail;• Vous avez la capacité et la volonté de travailler en équipe;• Vous êtes ouvert à voyager.   Que votre candidature soit retenue pour la prochaine étape du processus d'embauche ou non, nous vous tiendrons informé par courriel ou par téléphone. Joignez-vous à nous sur carrières.bombardier.com   Vos idées mènent le monde. Emploi AvioniqueEmplacement principal CA-ON-Toronto DownsviewOrganisation AéronautiqueHoraire Temps pleinStatut de l'employé PermanentOffre d'emploi publiée le 4 mai 2023, 09:04:25Date de retrait Continu

Professionnel Principal, Ingénierie / Systèmes avioniques-TOR05597 Description BOMBARDIER Bombardier est un leader mondial dans la création, l'innovation et des changements d'envergures d'avions. N ...