4 years ago · 4 min. reading time · visibility 0 ·
When life gives you lemons - serve up some seafood!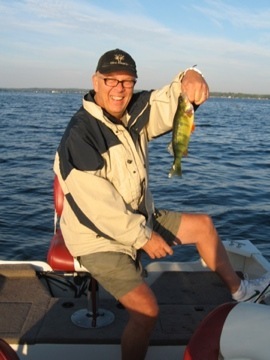 The common expression is 'when life gives you lemons - make lemonade!'
But sometimes the common solution is not the one which promises the greatest return.
Since launching my book 'Riding Shotgun - a book for men and the partners they care for' this past February, I experienced a range of feelings. They extended from elation at having this project published to fear that  it's not very good to concern that I might lead people astray to frustration at the slow-moving sales figures to genuine reward when I hear back from people who have benefitted from my experience.
There are some relevant shared experiences between taking the cancer trek and publishing a book about the ride you've taken.
First - it ain't easy.
As a male caregiver you need to first of all recognize the core issue that afflicts most men. My friend Dr. Alexandra Ginty refers to this as a 'fundamental genetic flaw' and that is our belief that we can fix this. In every interview, speaking engagement, and exchange I have had since the launch this is the point I try to make first and foremost. We cannot fix cancer but we can learn how to mitigate the negative impact it can have on every single aspect of your life.
Now on to publishing. I thought that the writing would be the most challenging aspect. Wrong. That, by comparison to getting the word out and getting people to pay attention and maybe even purchase a book, is simple. I didn't fix a damn thing just by writing the book. I then had to get it published. and that fixed things a little bit but not entirely. The hardest part to fix is the selling.
The hardest part of the cancer trek is not dissimilar. It is to sell yourself and your loved ones that you can move on. That you can find beauty in the wreckage. 
When I decided to write and publish the book I made a commitment to myself - I was not expecting to make money with this endeavour. I did hope to cover my costs and maybe generate enough revenue to publish more copies after the initial run was exhausted. That, I have accomplished. 
My real desire was to make a difference in the lives of even just a few people who were being impacted by a life-threatening illness.
That, according to much of the response received, I have also accomplished. Here's a sampling of what I have heard.
This afternoon I was supposed to visit my friend to give her husband a chance to sneak out for a breath of frosty air. He's been off work this week taking care of his beloved wife who found herself in a wheelchair last week, the result of aggressive treatment. She's confined to a hospital bed right now, but her fight and drive is as strong as ever. She has two kids at University and is fighting every day to stay here to be with them. Now seemed like the right time to give her husband my copy of this book. She wasn't able to have a visit today in the end: her body has been betraying her best efforts and she's too exhausted, so I cooked them a meal instead. I'm sitting at my kitchen island reading the book and feeling very moved and grateful to be able to bring him something that speaks just to him, along with a warm meal. Thank you for publishing this important book. - Howes
Don and I became friends shortly after I joined a social networking site known as beBee.com. It was there that I learned that he was writing this book. I encouraged him to publish excerpts on the site. I was immediately impressed with his writing and the subject matter. As they say, write what you know. He certainly did. The book should be mandatory reading for anyone who finds themselves searching for ways to cope with a loved one suffering from cancer. It's written from notes he began taking when his challenging journey began. As a result, I have purchased and donated a couple of copies of the book to my local cancer center. I'm sure they've been well received and quite helpful. - R. Keho
This book gives a real insight into how a man can support his partner through the train wreck wrought by cancer. It's written with thoughtfulness and understanding, I would recommend this book to any male caregiver struggling to cope with how best to support/aid/help/understand their partner through the rough cancer journey. - The Potato Family
Don has written this from the heart and it will reaffirm your feelings/beliefs and help you be the help needed by those you care for. It also validates that this is not a one person show and the support of others is essential. - Dr. W. Brown
Thoroughly enjoyed Riding Shotgun.Your insightfulness answered a few things about my Dad as he somehow managed a wife with breast cancer, apparently my mother fought the disease for 7 years. My father had a very demanding business to run and two little boys. My parents often went to Cleveland claiming vacation time to us...it wasn't 'til I was older  that I learned Cleveland gave access to a world renowned cancer hospital.The book made me laugh, cry and offered insight into the past. Your cause is commendable. - B. MacNeil
I read Don Kerr's Riding Shotgun in one sitting. Don writes right from the heart. With integrity and sensitivity he tells of his journey and his awareness as caregiver to Kate. The book contains grounded and sage advice for anyone going through the same. Don has depth in understanding of what it is to be human and to be vulnerable, and he takes us through the full range of emotions experienced during adversity. From anger, despair, hope, to happiness and elation. Riding Shotgun goes wider than care giving for men. It is a book about life and what mindfulness really means. It is about the roller coaster of adversity with all its joys and sorrows. It is about being vulnerable and about being strong. It is about all of us. - G. Scholtz
So while the sales figures may be lemons - the reaction is the seafood.
Now, sales are always good because it means that the word is getting out there so here's where you can help me create a little more seafood.
The book is available on Amazon at http://tinyurl.com/ml8q9nz
It is also available on my publisher's site, Full Circle Publishing, at http://tinyurl.com/lu98lz4
Next post I'll share some of the news about where I have been speaking and some links to sites where you can hear & watch some of the media interviews.
Finally, one last request. I thoroughly enjoy the public speaking aspect of this project. If you know of any group - large or small - that might benefit from hearing the Riding Shotgun story please do let them know how to reach me. 
E-mail: donkerrwrites@gmail.com 
Phone: 416-818-5608
Thanks so much.
Now, where's that Tartar sauce?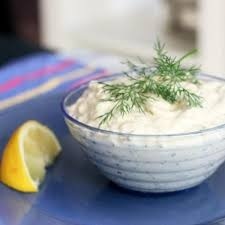 © Copyright 2017, Don Kerr, Don Kerr Writes - All rights reserved.
don@donkerrwrites.com
https://donkerrwrites.squarespace.com
https://ridingshotgun.squarespace.com
""
You have no groups that fit your search