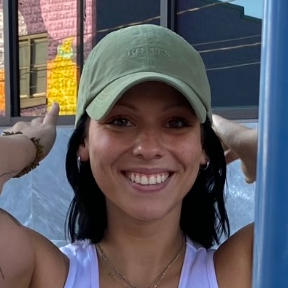 Services provided $38

/ hour
Arts / Entertainment / Publishing (7)
Business Plan Writers
General / Other Writing
Resume Writing
Online Writers
Social Media Designers
Blog Writers
Social Media Design Services

Education / Training (1)
Job Description Writers

Sales (1)
Social Media Management Services

Customer Service / Support (1)
Admin - Social Media Managers

Technology / Internet (1)
Social media

About Hanna Linquist:
I have 3 year experience in social media product & advertisement design. I run a mental health -ADHD specific- Blog Site. As well as, clothing, seasonal product & small business media graphics. I am here to assist you and your business in,
-media graphics 
-advertising design
-design editing/ consulting 
-short piece writing- personal- mental health- law- ect 
I can not wait to work with you!
Experience
I have 3 years experience in running, maintaining engagement, and reaching desired audiences via social media- email marketing- for clothing and seasonal products. I have exceptional experience in building blog/ small business websites, writing, advertising- graphic design. I run my own mental health blog. I also am experienced in running social media accounts- setting up social media business plans and business- start up building block how to's. Computer graphics and website set up is my specialties. 
Education
I have my bachelors in Law and Justice. 
Undergrad in interpersonal communications