4 years ago · 2 min. reading time · visibility 0 ·
Complacency is the enemy - from Dylan Thomas to Howard Beale and why beBee is a powerful forum for social change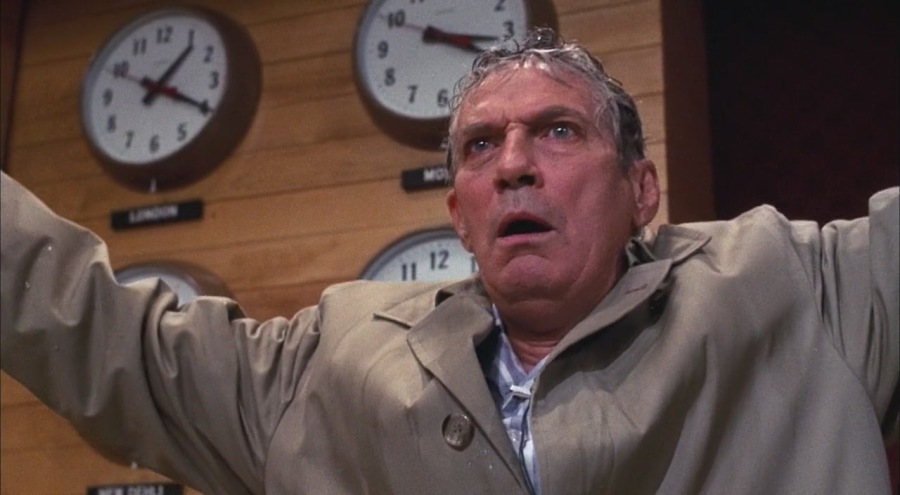 The shocking acceptance of lies.
The embrace of patently false commentary.
The awfulness of bare-faced collusion and rampant self interest.
The get-richer-at-any-cost approach to public policy.
The adoption of pure falsehood as fact.
The polarization of community revolving around haves and have-nots.
The rapid striving of groups to paint others as evil.
The acceptance and normalization of 'the other'.
Assault after assault after assault come raining down every day from every direction.
And, while most of these vile assaults emanate from our 'leaders' we are complicit.
Perhaps we just get tired.
Perhaps we just get fed up with trying to make sense of the nonsensical.
Perhaps we just want to retreat from the battlefield and take shelter, cocooning to avoid the exhausting onslaught.
Therein though lies the danger.
If we become complacent we become collaborators in the affront to decency.
If we abide the bullshit that rains down upon us without comment we are complicit.
I was reminded of all of this just this morning when I read an email from a very good friend. 
The e-mail was addressed to a mutual friend and in it my buddy encouraged the other to sustain his effort to call a spade a spade.
So, my friend, be pissed off. Be angry. Call them on their bullshit in that sophisticated way you have.


Name withheld to protect the innocent!
This set me off.
I felt an immediate need to add my voice to the battle against complacency and blind acceptance.
I recalled two pieces that voice this accountability we have to contribute to the discourse regardless of the disapprobation it might bring.
For your consideration then:
Do not go gentle into that good night,
Old age should burn and rave at close of day;
Rage, rage against the dying of the light.
Though wise men at their end know dark is right,
Because their words had forked no lightning they
Do not go gentle into that good night.
Good men, the last wave by, crying how bright
Their frail deeds might have danced in a green bay,
Rage, rage against the dying of the light.
Wild men who caught and sang the sun in flight,
And learn, too late, they grieved it on its way,
Do not go gentle into that good night.
Grave men, near death, who see with blinding sight
Blind eyes could blaze like meteors and be gay,


Rage, rage against the dying of the light.

Dylan Thomas
For the more visual among you, I offer this powerful soliloquy by the fictional Howard Beale.
https://www.youtube.com/watch?v=ZwMVMbmQBug
beBee, with its powerful community of international Bees is fertile ground for engaging in thoughtful and even provocative discourse. It is a forum where we can each of us express our thinking on a broad array of topics and one where we can determinedly agree to disagree.
I encourage any and all Bees to participate in the exchange of perspectives.
In the end, each individual has the right and the responsibility to play a role in the direction of society. 
None of us should feel restrained in doing so - within the limits of good Canadian politesse!
© Copyright 2017, Don Kerr, Don Kerr Writes - All rights reserved.*
don@donkerrwrites.com
https://donkerrwrites.squarespace.com
https://ridingshotgun.squarespace.com
*Well, OK...except for that Dylan Thomas and Howard Beale stuff!
"
You have no groups that fit your search