10 months ago · 4 min. reading time · visibility 0 ·
Marketing & Communication For Small Business Part 9: Communication Essentials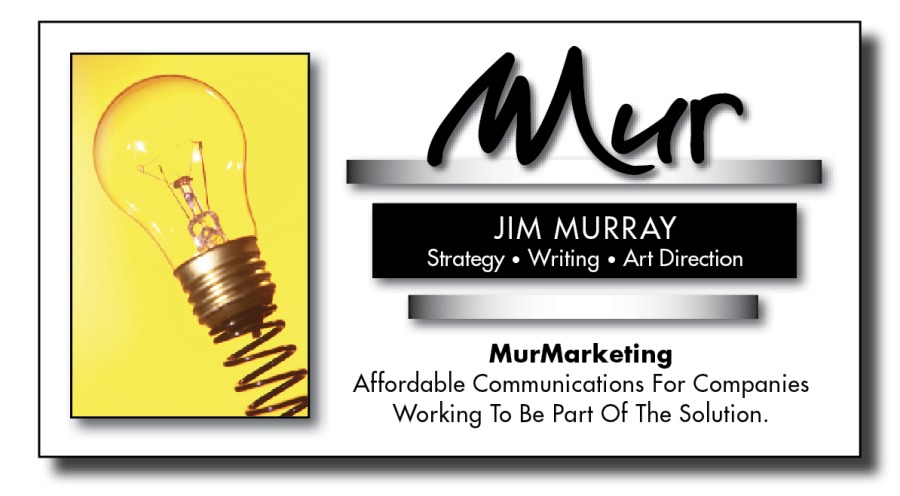 There are a lot of things to deal with when you start a business. How much you have to deal with obviously depends on the kind of business you are in.
But basically it boils down to the fact that you are either making things to sell or you are providing a service.
The main difference here is that making things is a lot more complex than offering a service, because making things can require a great deal of physical space, raw materials, machinery and tools, skilled and unskilled labour, marketing and all that comes with it, a sales force, a distribution system and a service component. And of course, you'll also need various types of expertise to help you along the way.
Providing a service will usually be less equipment intensive…in fact it's probably less everything intensive. But, unless your service is all about marketing and communications, you will still need some expertise to help you along the way.
Why I'm Writing This
One of the interesting side effects of blogging about communications is that maybe once a week or so I get an email or an in mail from someone asking what they should be doing about communications for their startup business.
For openers, I tell them that they are doing the right thing by inquiring in the first place. When these queries started, I would ask them some simple questions that would help me figure out what their business was about, who they considered to be their client or customer and what they thought they should be doing, (just to see how savvy they actually were).
Around this time I was writing an E-Book on this subject, and when it was done I was simply able to forward it along to them and tell them to read it and then we could talk.
And that was great for people who were actively involved in a startup or even had a growing business already. But there were also several other people who were just thinking about it and wanted some idea of what was involved from a communications perspective.
The Communications Essentials
There are now officially a zillion or so communications tools that you could incorporate depending on the nature of your business and your target audiences.
So what you see here is really, more or less, the absolute essentials as I see them, based on a fair bit of experience with startups.
A COMMUNICATIONS STRATEGY: This is the roadmap your communications program should follow. It is also a key information element that people working for you and any creative or web suppliers you might need should be exposed to.
A LOGO that represents your business graphically. This is an extremely important element because it will appear just about everywhere in your communications. It also is the key element that ensures synergy from A to Z in your communications program.
A POSITIONING LINE: This is also known as a tag line, selling line and by some primates, as a slogan or motto. LOL. This collection of words summarizes the promise of your business. This line should be simple and to the point, because lines that are complex and abstract are hard for people to remember.
A BUSINESS CARD AND EMAIL SIGNATURE: These are your public communication tools. They should be designed in a way that is synergistic with any other communication materials you may need to create, depending on your audience and how to reach them.
A WEB SITE: Although it's down the list a bit, it is nonetheless extremely important. It's the repository for all your company information, profiles on your people, details on your products or services, a home for your blog, a place to collect prospect names and information, a place where people can contact you and if you are selling online…it's your storefront.
A SOLID SEO PROGRAM: More important than your social media presence and well run SEO program will create an inbound marketing system that will bring leads to you. My SEO associate refers to it as making Google your best salesman.
A SOCIAL AND BUSINESS MEDIA PRESENCE: Again, exactly what these are will depend on your target audience, but it is safe to say that at the very least you will need a LinkedIn Profile page for sure. An addendum to this would be to search out and become active on several LinkedIn Groups where you would be likely to find people in your target audience and or those who influence those people.
A BLOG: These days being able to blog about issues in your industry and your business in general is very important in terms of stimulating engagement with prospects and influencers of those prospects. It's also a good reason for people to return to your site, providing you make it interesting, relevant and informative
COLLATERAL MATERIAL: This can generally be a brochure or trade ad or direct mailer. These are the more traditional forms of communication, but depending of course, on your industry, you would be surprised how relevant these types of material still are. The collateral category also includes articles and press releases, newsletters, post cards and branded promotional material.
A TRADE SHOW PRESENCE. This, for many businesses, is where the rubber meets the road. Where the flesh is pressed, cards are exchanged, contacts are soldered, and databases are built. It is also the place where people can come as close to the experience of your business as possible. Also note that there is a push pull component to your trade show presence. Don't just wait for people to show up. Get out there and introduce yourself and your business as well.
Obviously there are other tools, like joining networking groups, creating advertising campaigns, developing videos and a YouTube Channel. But I have always believed that you have to walk before you can run, so what I have listed here are basically the basics.
FYI, here are some links to a few other posts that will explain some of these points in more detail.
At present there are 8 other posts in this series which which you can access at https://www.bebee.com/@jim-murray
You can identify them quickly by the header graphic which is the same one as this post.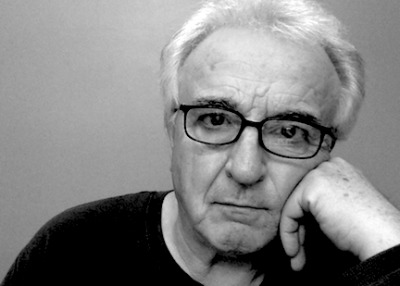 Jim Murray is a writer, art director, marketer, editorialist. reader, sports fan and  TV watcher. He has been actively posting on social media since 1998. Jim is also a former ad agency writer and art director & ran his own creative consultancy, Onwords & Upwords, from 1989 until recently when he closed it and opened a freelance enterprise called Murmarketing. He lives with his wife, Heather on the Niagara Peninsula works with a small group of companies working to make a positive difference in the world.
Jim's Current Blogs Include:
The Couch Potato Chronicles (Entertainment Opinion & Reviews (Book, TV, Movies, Sports, Web) • Brand New Day (Environmentally Conscious Products, Services & Processes) • Skinny Dipping In The Lava Flow (Social Commentary)• Murmarketing (Communications Advice)
You can follow Jim:
On beBee: https://www.bebee.com/@jim-murray
On LinkedIn: https://www.linkedin.com/in/jim-murray-b8a3a4/
On Facebook: https://tinyurl.com/y97gxro4

Biz Catalyst 360˚ https://www.bizcatalyst360.com/author/jimmurray/

You have no groups that fit your search