5 years ago · 4 min. reading time · visibility ~10 ·
The Basic Ground Rules For Walking The Talk In My World. And Maybe Yours Too.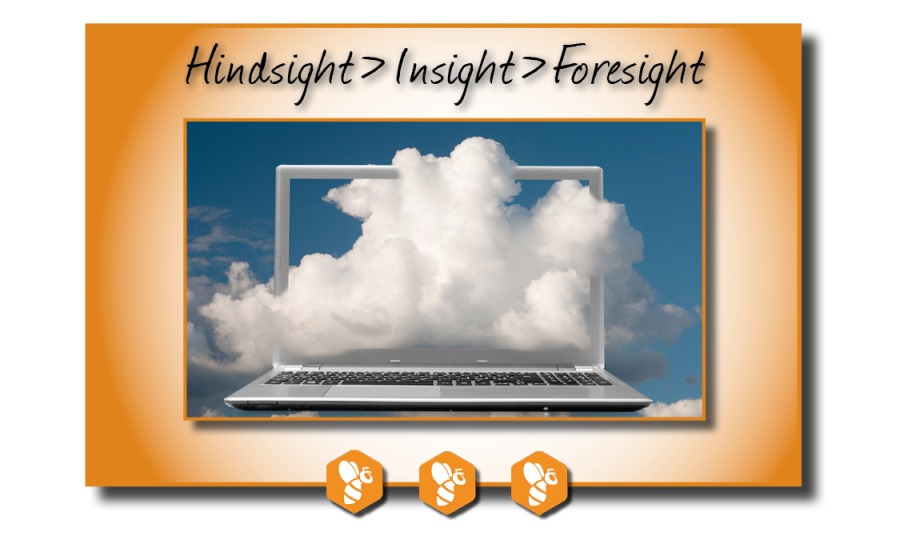 It's a little after 8:00 AM on a cool morning. I'm sitting here with a cup of coffee. (I'm trying Nabob medium roast this week), and doing what I do every single morning, rain or shine.
I'm creating something. 
This creation can can take any number of shapes.
It can be a story idea that I could turn into a film script or TV series pilot. It could  be a poem. Or a lyric. It could be a review of something I watched last night. It could be an ad or commercial script or an 'about us' page that will set the tone for a whole web site. It could be a logo design or a positioning line. Could be a lot of things.
But in actuality it is this post.
This creative process is something that forms up in my head in the hour between completely waking up and actually getting up in the morning. And it's pretty much the same process every day.
A couple of days ago I woke up with the colour scheme for the accessories in the bathroom that we had just remodeled.
This morning it was the idea for this piece
So here are the ground rules that I use to make sure I'm doing what I do, which is communications development, the right way:

Rule #1…Always Keep Thinking

From the minute my brain starts functioning till the minute I finally fall asleep, my brain is going like a happy hamster in a wheel.
Aside from meetings, I spend the better part of my days alone in my house, or out riding my bike, thinking and doing the seemingly endless stream of things that need done as a result of that thinking.
Songs pop into my head constantly. Everything I read stimulates my thinking, so I read as much as I can, watch a lot of TV, listen to a lot of radio and move around the Internet a lot.

Rule #2…Always Remember To Do

There is always something to think about. But the key thing to remember is that it's easy to get lost in the thinking and forget about the doing.
This is especially true when it comes to social media. You know as well as I do that you can plug into LinkedIn or Facebook or whatever your poison is and become so absorbed that you forget to unplug for quite a while.
But you have to, because getting things done is as important as thinking them up in the first place.
Getting things done gets them out there. Getting things done pays the bills. Getting things done is where 100% of the satisfaction comes from.

Rule #3…There Are More Ways To Get Paid Than Money

A lot of people have a mercenary attitude towards what they do, even if they love it, which most people actually don't.
They are obsessed with money. With making sure they are adequately compensated for their time.
Now there is nothing wrong with that. But one of the things that I have learned is that it's not always about the money.
Sometimes it's just about the favour you are doing for someone.
Sometimes it's about the investment you are willing to make in someone with the possibility of either gaining or losing from the experience.
And sometimes it's just about helping and giving something back with no expectation of reward.

Rule #4… Always Be In The Helping Business

I developed this attitude early on in the 'independent communications resource' phase of my career. Mainly because I was meeting a lot of small business people who, after a five minute conversation, realized that they couldn't afford me.
But I wanted to work with them. And the reason I wanted to work with them was because they needed help. And I wanted to help them.
So I made a deal with some of them for things like deferred payment or conditional payment or breaking up fees into smaller monthly payments. Whatever it took.
I didn't do this because I was desperate for work. I've been pretty fortunate in that regard. And I really only made these kinds of arrangements with people I believed could actually succeed, because they  had a good idea and were working hard to make it a success.
Ergo, I got into the helping business.


Rule #5…Share Advice Freely

Over the past several years, even before I started posting on LinkedIn, I was creating columns that were designed to help people understand more about communications.
I did this in the hope that what they learned would help them grow their business. And of course, consider hiring me when they could afford it.
But the advice was always free and without strings.
It still is. Last week I spent an hour and a half with Melissa Hughes talking about her business. We had a great chat and I think I may have pointed out a thing of two that she could do to get to where she wants her business to go.
This week…she sent me a thank you card. It was pretty cool and a really nice thing to do.
Today, I am heading downtown for lunch with a young guy who is an old friend of my son. He wants to pick my brain about a business idea he has. I'm really flattered because if I told you who he was and what he does, you'd think…what the hell does he need me for?
Well he doesn't really. But he knows I have a lot of experience and am more than willing to give him my opinions on his idea. And most importantly, he knows I would never try and bullshit him.
Sometimes that's the kind of help people need. No Bullshit Help. My fee for all of this: a great lunch with a really intelligent person.

Rule #6…Actively Promote Others & Be Grateful For Being Promoted

The world of marketing has been altered drastically by the Internet. The way things get done here is quite a bit different than the way they used to get done, even a few years ago.
It's a slower, more frustrating, demanding and arduous process that by its very nature is Darwinian in that only the strongest will survive.
It's not about how much money you spend so much as it is how many people you are reaching and, more importantly, influencing, with your messages.
It's about your network. And the quality of the people in it. Its about your willingness to trust them. And their willingness to trust you.  It's about supporting their efforts and vice versa.
It's a lot of work. But if you really want to secure a position somewhere near the top of this huge pile, you have to do it.
You'll need all the help you can get…And you'll need to give all the help you can afford to give.

Nobody knows where this is going. That's why they call it the Brave New World.
Me
But one thing is certain: Anybody who thinks they can stand around and give off flashy little beams of light, or simply coast on the strength of their past successes, will find out that the business world will simply move on and leave them in the dust.
These are the 6 Ground rules that work for me. If they work for you great. If they don't, sit down & write your own. And make sure that once you do, you are religious about walking the talk.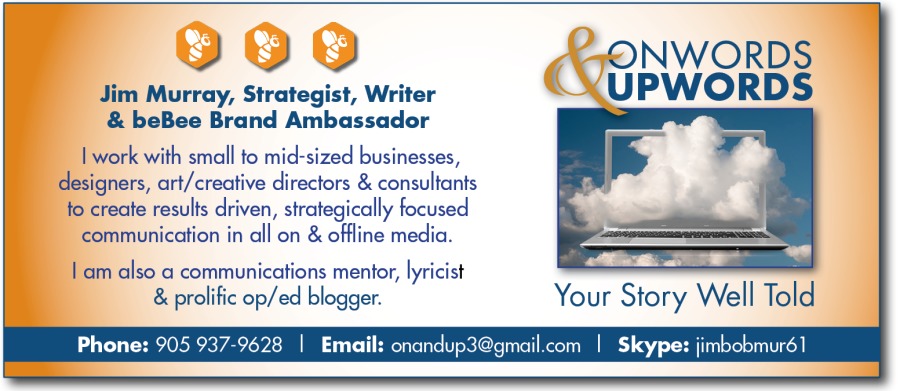 If you liked this post, let me know. If you liked it enough to share it, please feel free.

If your business has reached the point where talking to an experienced  communication professional would be the preferred option to banging your head against the wall or whatever, lets talk.
Download my free ebook Small Business Communication For The Real Worlhere:
 https://onwordsandupwords.wordpress.com/2013/11/24/small-business-communications-for-the-real-world/
All my profile and contact information can be accessed here:

https://www.bebee.com/producer/@jim-murray/this-post-is-my-about-page


All content and images Copyright 2017 Jim Murray 
""
You have no groups that fit your search