The Blank Page: Friend Or Foe?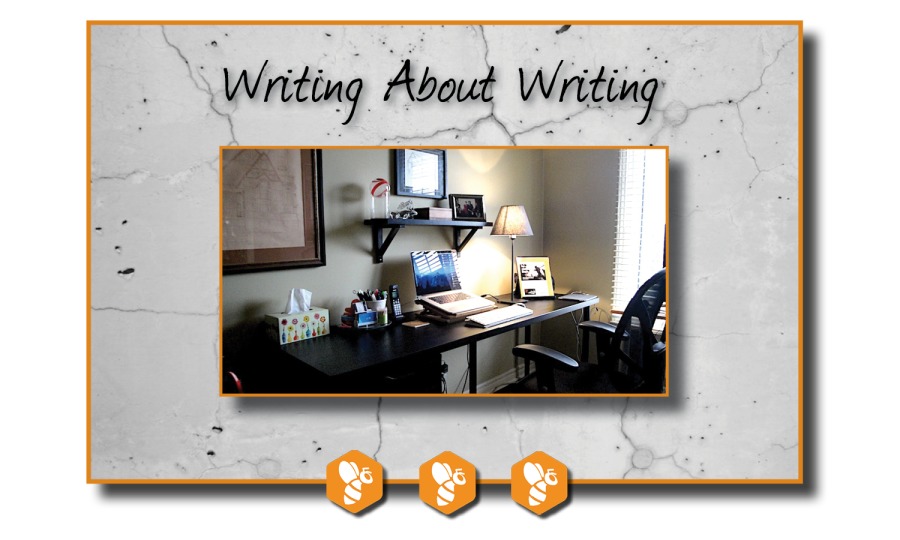 Every day of my life since I was about 18, I have sat down in front of blank pages.
In fact there are those who would argue that my early blank pages were actually cave walls when, in point of fact they were pieces of 20 lb bond paper rolled up in an OIivetti manual typewriter. Or in one of those red hardcover notebooks you could pick up for 2 bucks at Grand & Toy.
I have not kept anywhere near perfect track of all the blank pages I have filled over the years. With blank verse, with poetry, with stories, with series and film treatments and scripts, with lyrics, with a couple of ersatz novels, with reviews, with op/ed pieces and with advertising and digital content.
And I would not even want to hazard a guess. Because at the end of the day, this is what writers do.
Until today I have never really thought much about the confrontational aspects of dealing with blank pages. They were, to me at least, simply vehicles. They could have been good quality paper, crappy newsprint, in anyone of the hundreds of notebooks I carried around with me and most recently a screen page in a Pages word processing program on my MacBook.
Almost every writer I have know has an attitude toward the blank page. They all find the fact that I don't to be slightly disturbing.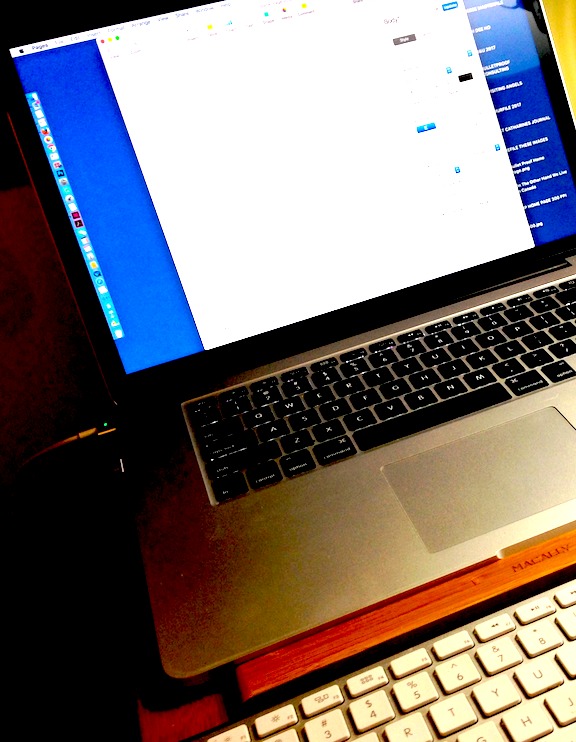 "What about writer's block?" they ask. "Don't you find it disconcerting or even daunting to sit there and stare at a blank page and have nothing to fill it with?"
My response is a simple "Nope". And there is a very good reason for that. The reason I don't have any issues with the blank page is that I actually figure out just what I want to say and have a pretty good idea about how to say it before I sit down to write.
This process is more commonly known as thinking. And if the truth be told, writers, and by writers, I mean people who get up and do this every day whether they are being paid to or not, are really thinkers. Writing is really just a mode of expression.
 
Not All Thinkers Are Writers
 
Actors are thinkers. Their blank page is the character they need to bring to life. Artists are thinkers and their medium, whatever it happens to be, is their blank page. Engineers are thinkers and their blank page is some gizmo idea they see in their head. And the list goes on.
Medium is the operative word here, because that's really all the blank page or canvas or character or block of clay represents. A medium is the thing that connects the the idea to the actualization or manifestation of that idea.
So when people tell me that they have problems in dealing with the blank page, I am quick to point out that their 'real' problem is that they simply have not got an idea.
 
How To Be A Successful Thinker
 
Teach yourself to focus your mind on whatever is bubbling around in there fighting to get out.This is actually a lot less difficult to do than you might think. But there are terms and conditions that apply.
1. Successful thinkers actually have a preferred mode of expression and work hard on the craft of it. 


2. Successful thinking are sponges for knowledge, insight, opinion and information, because all of those externals feed the internal workings of the brain and keep a steady stream of potential ideas percolating.
3. Successful thinkers have developed the facility in their brain to stop and hone in on one idea, to drill down into that idea until it makes sense and then stay focused long enough to visualize it as a complete thing in their head before they 'confront' their blank page.
4. Successful thinkers understand that this process is a life long and unrelenting activity. And those who are not prepared to commit to it, should, for the sake of their own sanity, probably not be doing it.
 
Find Your Calling
 
Having your entire career emanate from the space between your ears is not something everyone is suited for. Many try, but unless you are built that way and are fully committed, it will not last, and you will become one of those people who stares at the blank page.
This is not a judgement. It's simply a fact of life. Some people are writers. Some are not. Some are very good at things that writers would be completely inept at.
I look at my pal Andrew, the guy who has rebuilt our kitchen, bathroom and basement. Before starting each one, he just stood there and stared and thought about it until he had an idea of what he wanted to do. Our house was his blank page, but he didn't do anything until he knew what he wanted to do, then he sold it to us and did it exquisitely.
I admire that ability just as much as I admire the ability of anyone who does anything well.
 
But the way you get there is by being really honest with yourself about what the hell is it you are. Once you figure that out, your blank page stops becoming an impediment and becomes the medium you use to express yourself.

"""
You may be interested in these jobs
Found in: Talent CA - 5 days ago

---

Siam Surgery

Sudbury, Canada

About the Role Siam Surgery is a semi-rural GMS practice which provides a high level of care to just over 11,000 patients in Sudbury, Suffolk and its surrounding villages. · We are a well-established, friendly and supportive practice who are looking to welcome a GP into our tea ...

Found in: Talent CA - 1 day ago

---

The Engineering Institute of Canada

Calgary, Canada

Responsibilities Lead and undertake analysis and technical advisory services for the design, analysis, and construction of dams, reservoirs, dyke, spillways and hydropower projects across Canada. · Contribute to ongoing market expansion initiatives and develop Stantec's profile ...

Found in: Talent CA - 5 days ago

---

London Drugs Limited

Penticton, Canada

Full time

Not just a job...a communitya partnershipa team · You'll experience them all at London Drugs. As one of Canada's fastest-growing and most successful retail chains, we know what it takes to build a satisfying career. We are seeking innovative, customer focused people to join our t ...