Watch These Classic Movies for Summer Fun!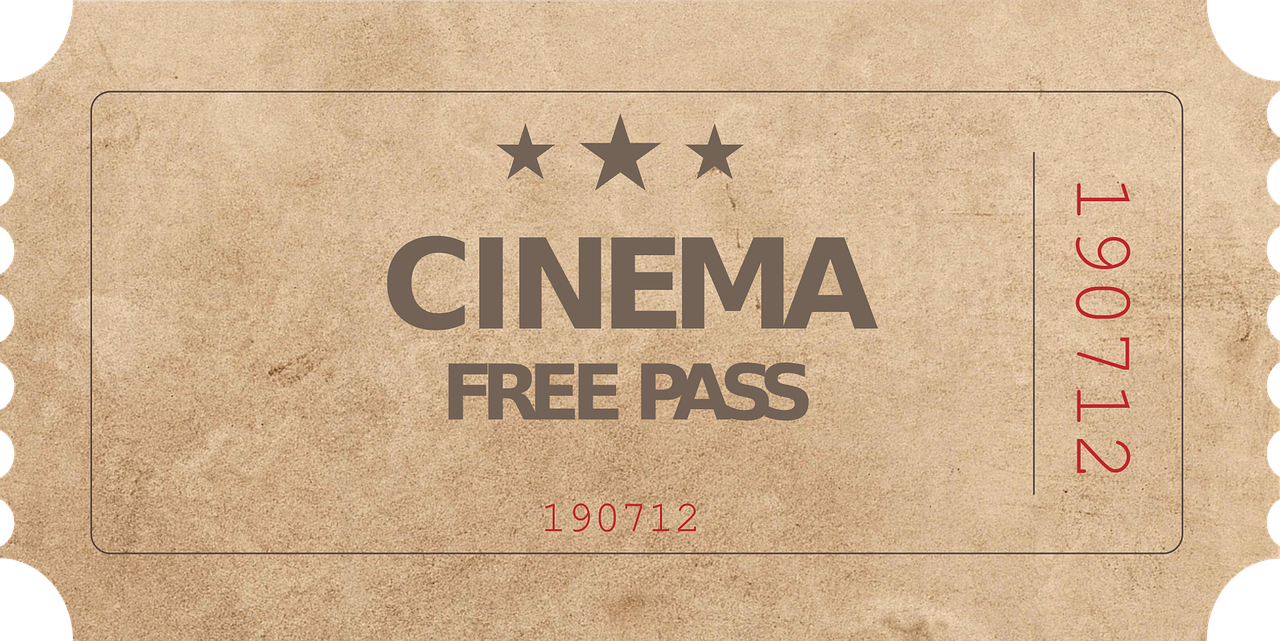 With the warm weather quickly approaching and stay at home orders still looming I have compiled a must watch list for this summer. Sure, I would rather be at the beach or a cottage but if I have to be at home, I am for sure going to mentally be somewhere else. The easiest way to do that is to throw on a movie that takes you right out of your life for a couple hours. It's a little vacation that ideally makes you feel a bit better than when you pressed play.
Grease- A true summer classic. John Travolta and Olivia Newton John did it perfectly. I know, I know she changes herself for a man, but think about the soundtrack and the costumes. It is just so much fun.
Ferris Bueller's Day Off- This is a fun one. Whenever I watch it, I think back to my high school days. Although Ferris Bueller seems to have much more fun in high school than I ever did. Seriously, me taking a day off consisted of staying in bed watching Jeopardy while my mom tended to my fake fever. 
Sisterhood of the Travelling Pants-This movie will always hold a space inside my heart. It was the first movie I saw growing up that had characters with diverse body types, and I will forever love it for that reason. 
Adventureland- This movie made me want to work in an amusement park so badly. Or maybe it just made me want to work next to Jesse Eisenberg? 
The to do List- Any movie with Aubrey Plaza should be on this list regardless of the season. 
Yes Man- Jim Carrey has never made a bad movie in my opinion. This is the one to watch if you feel like you're stuck in the same routine. You will definitely find yourself saying yes more often.
50 first dates- For years and years this was my favourite movie tough it may have been due to my love for pineapples and everything penguin. It is a sweet story regardless.
Dirty Dancing-A classic about dancing and summer love, need I say more?
Eat Pray Love-This one is pretentious, I know. But here me out- if you had the means would you not do the exact same thing?
Grown Ups-Adam Sandler and Kevin James might just be my favourite comedic duo. It is an all star cast and overall a pretty family friendly movie that will leave you feeling good for at least a few days after watching it.
The Fundamentals of Caring- This movie is incredible, though I say that about any road trip movie. I'm also a total sucker for Paul Rudd. Selena Gomez is also an added surprise in this movie, and she pulls her character off well.
Mama Mia- because who doesn't love Meryl Streep?
Just Go With it- it took me a little while to appreciate Adam Sandler but once I did my life got significantly better. Jennifer Anniston absolutely kills it in this movie too, although to be honest I do have some trouble viewing her as The Girl Next Door type.
 We're the Millers- this is without a doubt the funniest movie I have ever seen.
Waiting -This is a bit of an older one but who wouldn't want to imagine Ryan Reynolds being their waiter?
Moxie- I know it's new but Amy Poehler has yet to disappoint, and this is an instant classic.
The Way Way Back- I'll be honest, this has some sad undertones, but it is so worth it. A family vacation and a waterpark. It doesn't get more summer than that.
RV-Any Robin Williams movie is a winner but this one is a family favourite. Two parents and a moody teenager in an RV. It is cheap comedy, but the acting does it justice.
So here it is. My go to summer flick list. Throw on any one of these movies, make some popcorn, or margherita's, and you're set for a nice day.
You may be interested in these jobs
Found in: Jooble CA - 4 days ago

---

Job Posting #916633Position: Clinical Research Coordinator I# of positions: 1-2Site: Toronto General Hospital Research InstituteDepartment: Thoracic SurgeryReports to: Clinical Research Manager or Principal InvestigatorHours: 37.5 per weekPay Scale: $66,573 to $83, 206.50 per ann ...

Found in: Talent CA - 2 days ago

---

Environmental Engineer/Scientist - Junior · Calgary, AB, Canada Job Description · Join a global professional services leader. We are committed to solving the worlds biggest challenges in the areas of water, energy and urbanization. · Due to continuing growth, we are seeking a ...

Found in: Talent CA - 1 day ago

---

ITI

Montreal, Canada

Contractuel

DESCRIPTION DU CLIENT · Nous mettons à profit l'intelligence humaine, organisationnelle, opérationnelle, pas juste artificielle · Établie depuis 1991, ITI offre des services et solutions technologiques allant du conseil stratégique en TI à l'implantation de solutions en passant ...