4 months ago · 2 min. reading time · visibility ~10 ·
Clear Your Mind: How to Achieve Success at Meditation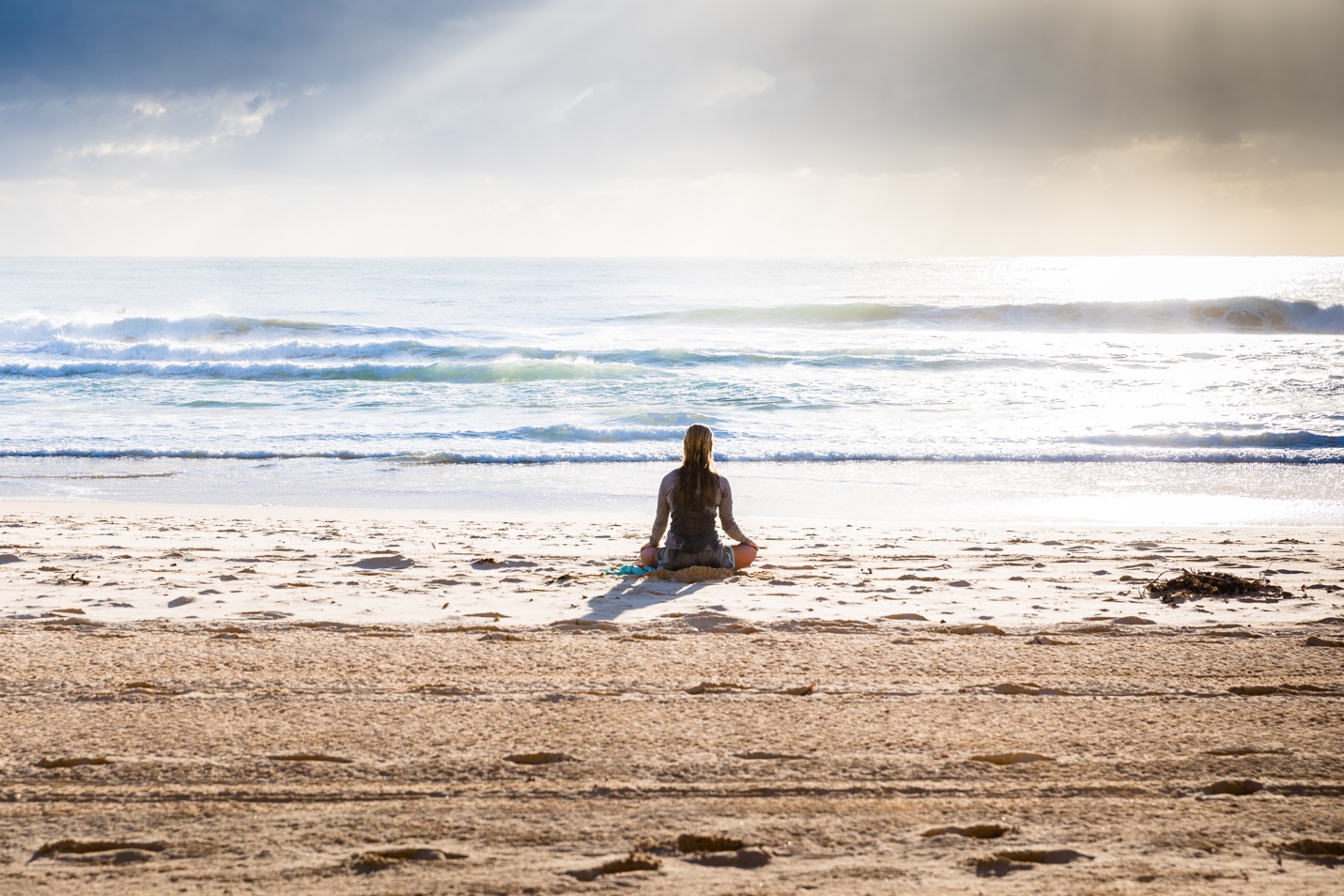 In my early 20's, like many young people, I was dealing with a lot of stress. The demanding combination of university, two-part time jobs and the general anxiety of being a young person in the 21st century, I needed to find something that would help me to feel better & more aligned in my life. 
As someone who has always been very active and enjoyed yoga for exercise, it was brought to my attention that I should try it for spiritual purposes. After doing research, learning the history and benefits (of course), I was able to begin my journey in developing a yoga routine that would help me to combat my anxieties and dive into a new ritual consisting of mediation, mindfulness and alignment I had never felt before.
Traditionally, Yoga is a spiritual discipline that has been practiced since the dawn of civilization. In fact, prior to it's westernization, Yoga was solely a ritual of spirit. The purpose of Yoga is to unite your individual consciousness with that of the universe indicating a sense of harmony between the mind, body & spirit to live peacefully within the environment in which you exist. To achieve this is a life goal; it takes lots of time, patience and persistence. 
Although I am still only at the beginning of my journey, I have since built a routine that has helped me tremendously with my stress & anxiety…it has definitely made me to feel more aligned in life. With that being said, by having combined both the spiritual qualities of yoga with the westernized routines for exercise, I have an arrangement that has helped my mental & physical health, and fundamentally my self-awareness. 
Due to feeling the success of my routine, I hope to encourage you to do the same. After you begin your research, my tips could help you to outline a mindfulness routine suited to you and help you feel more aligned in your life as well. 
Tips for a Successful Meditation & Mindfulness Routine:
Create a Meditative Space 
The biggest thing with mediation is finding a space where you are alone, feel comfortable and have no distractions. Usually, I will shut my bedroom door, turn off the lights, maybe light a candle and really set the tone for my mindfulness session. 
Focus on your Breath 
When you are meditating, it is encouraged to focus on nothing but your breath. This really will help you to feel centred and clear your mind of any negativity you may be feeling. 
Add Music 
If I am having a particularly hard time getting focussed I will play instrumental music that I find to be calming in the background. It usually helps to relax my body, which then helps me to clear my mind overall. 
Start & End your Day with Meditation
I strongly encourage that you begin and end your day with a meditation session. Whether it be for five minutes or for an hour, this time is needed to realign! Also, to really help with focus, you should avoid using technology right before or after your meditation. For instance, if you meditate before bed, let it be the last thing you do before you sleep.
Be Consistent & Trust the Process 
The only way for your routine to work for you, is to be consistent. Mindfulness is a journey that takes time to succeed in. Even on your busiest days, you should find time for yourself and a quick moment of silence because it will do wonders… trust me.
You have no groups that fit your search