4 years ago · 4 min. reading time · visibility 0 ·
Surthrivorship!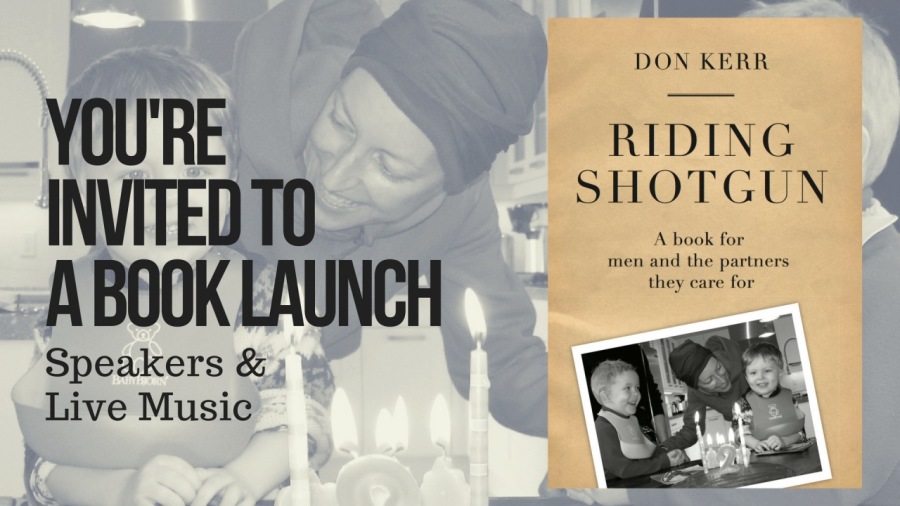 Surthrivorship!
The word 'surthrivorship' may not be a part of your lexicon.
If you've been a part of the cancer community you will certainly have 'survivorship' as part of your regular conversation.
Surthrivorship, to my knowledge, was coined by my friend Sherry Abbott and it was created to describe thriving cancer survivors.
On Saturday, February 4, 2017 I am formally launching my book, Riding Shotgun, at MacLachlan College in Oakville, Ontario, Canada. When we started planning the event we thought about gathering a few friends for some wine and cheese and perhaps a brief reading.
Then my wife Kate, herself a surthrivor, got to work on it and the occasion soon developed into something much more significant. We secured a very impressive line up of speakers. Again, all of them cancer surthrivors and a wonderful musician to provide some entertainment and a tremendous location at one of Ontario's leading independent schools!
Recently, John White posted a buzz about many of the remarkable women on beBee. I heartily endorse his selection and it caused me to reflect on my incredible good fortune to have an array of speakers supporting my book and every one of them is a remarkable woman.
Here's a quick review of those supporting my book and speaking at the event. I am both honoured and humbled.
Sherry Abbott, VP Business Development, Pinnacle Cosmetics | Global Brand Ambassador, Look Good Feel Better

Former Executive Director of the CCTFA Foundation, Sherry Abbott now serves as a Global Brand Ambassador for Look Good Feel Better (the only cancer charity that addresses the appearance-related effects of all cancers impacting women) and is Vice President of Business Development for Pinnacle Cosmetics.
As a long-term ovarian cancer survivor, Sherry is the original 'surthrivor' - a thriving cancer survivor. Even two decades after my diagnosis, I am reminded daily of the impact of cancer on her life. She willingly and enthusiastically states, that the positive support she received saw her through the most challenging of times.
Anne Day, Founder, Company of Women & Publisher, Full Circle Publishing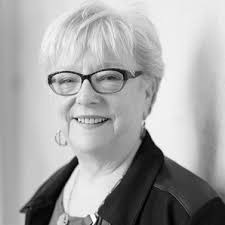 Throughout Anne Day's career her focus has been on women and children, from her leadership roles in the non-profit sector, to working in government on women's issues, to being the editor of a national parenting magazine and then to having her own consulting practice.
In 2003, she started Company of Women as a way to meet up and connect with other women entrepreneurs. Who knew it would take off to become an award-winning organization, and in 2005 she closed down her consulting business so she could focus all her energies on building and growing Company of Women.
Today there are ten chapters across the GTA and beyond, over 350 members and C.O.W. hosts over 150 events a year. .
When she's not planning programs for Company of Women, she writes. She is a regular business columnist for Huffington Post, and blogs for several other online publications. She has written/edited five books that focus on women and entrepreneurship. In June 2016, she launched Full Circle Publishing.
Dr. Alexandra Ginty, Regional Primary Care Lead, Cancer Care, Mississauga Halton

CCFP(EM) FCFP, M. Leadership, Author, Blogger
Doctor and Cancer Survivor, Inspirational Speaker, Leads by passion for change as Regional Lead Primary Care for Cancer Care, special interest in the Psychology of Survivorship and lives by her Positive Thinking Cards.
Author of "Both Sides" - When the Doctor Becomes the Cancer Patient
Loves tennis, snowboarding and anything challenging.
Finds balance with Art and writing - particularly multimedia after using Art therapy in healing
Ambassador for Look Good Feel Better and Wellspring
Kate Kerr, Founder & Chief Attention Officer, Wake Up Kate

Kate is a qualified mindfulness educator & MBSR teacher, a motivational speaker, a change maker and marketing executive.
Imagine waking up every day and going to work with a renewed sense of purpose. Kate helps organizations inspire people through mindfulness and corporate stress resilience training.
As a senior marketing and branding executive, Kate spent 18 years working internationally and with leading global companies including Mars, McDonald's, Wal-Mart and Kraft, until a wake up call prompted her to reexamine her priorities. As a seasoned senior executive, Kate understands the realities of motivating a high-performance team. In 2014 she left the corporate world and in the process is discovering both a new identity and the path to accomplishing her most important work bringing mindfulness based social and emotional skills to corporations and schools.
Kate has studied mindfulness meditation and interpersonal neurobiology with her mentor and teacher Dr. Stéphane Treyvaud at the Mindfulness Centre since 2011. She deepened her practice at silent led retreats with Shinzen Young in Vipassana insight meditation. She has also received training in Mindfulness Based Stress Reduction (MBSR) with the highly regarded international MBSR Professional Education and Training at University of Massachusetts Medical School. Most recently Kate completed the intensive Mind Body Medicine Training with Saki Santoreli, Florence Meleo-Meyer and Judson Brewer. Kate thrives on an active daily meditation practice of her own embodying mindfulness as a way of life.
Paula Knight, Vice President of People, Strategy & Communications, Cancer Care Ontario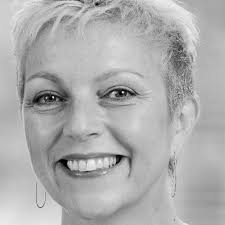 As Vice President of People, Strategy & Communications, Paula provides leadership and strategic direction for Cancer Care Ontario's integrated team of human resources, strategy management, communications, marketing and stakeholder relations. Under Paula's leadership, Cancer Care Ontario is committed to building a culture that inspires people to work together to create a world class health system that meets the health needs of Ontarians now and into the future.
A respected leader in strategic communications and stakeholder relations, Paula was Vice President of Corporate Image and Business Excellence at Microsoft Canada prior to joining CCO. Her work involved building and leading the organization's corporate image strategy and she served as a member of Microsoft's worldwide communications council. In 2009, Paula was named Chief of Staff and her portfolio was extended to include responsibility for operational excellence and strategy across Microsoft Canada.
Microsoft Corporation awarded Paula with its highest honour – the Chairman's Award presented by Bill Gates – and she was recognized as one of Canada's Top 100 Most Powerful Women by the Women's Executive Network in 2009. She is also a recipient of the Queen Elizabeth II Golden Jubilee Medal for outstanding contribution to the community in Canada.
Finally
So there you have it. If you're in the GTA and would like to attend to hear these remarkable women & enjoy some fine music & sample some wine & cheese and listen to me read from my book just let me know at donkerrwrites@gmail.com. I will happily add you to the invitation list.
""""""
You have no groups that fit your search