5 years ago · 2 min. reading time · visibility ~10 ·
A beginner's mind - lessons from the Beezers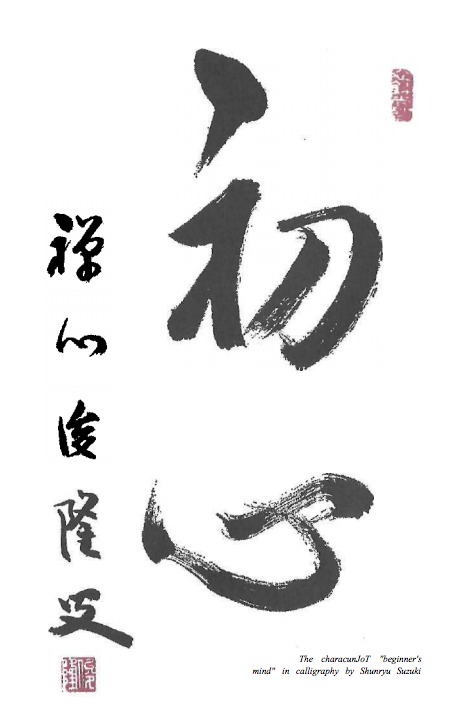 Yesterday was a day of learning. 
On the shores of the Credit River we gathered for the first time. Four people from different times and spaces. At first glance perhaps little in common and certainly no real familiarity apart from insights gained in a virtual world.
The photograph recording the encounter generated much buzz and many extremely clever comments, reactions, memes, and suggestions. Vastly entertaining and so interesting to witness involvement from a global audience for a little event in small town Ontario, Canada.
Watching the activity  and reflecting on meeting @Kevin Pashuk (for the second time), @Phil Friedman and @Jim Murray ignited my beginner's mind. 
It's something my wife, who is a mindfulness-based stress reduction teacher,  (www.wakupkate.com) speaks of often. It is a key principle that underlies Zen teaching. 
The practice of Zen mind is beginner's mind. The innocence of the first inquiry—what am I ?—is needed throughout Zen practice. The mind of the beginner is empty, free of the habits of the expert, ready to accept, to doubt, and open to all the possibilities. It is the kind of mind which can see things as they are, which step by step and in a flash can realize the original nature of everything.
Richard Baker, Kyoto, 1970, Zen Mind, Beginner's Mind, Weatherhill
I venture to say, although, without certainty, that collected around that table yesterday was perhaps 250 years of living. And yet, each of us approached this rendezvous with genuine curiosity and our initial conversation revolved around learning who lived in the body behind the face we'd come to know in the virtual world. Each of us had a genuine interest in learning how the person created through words was presented in the flesh. 
It was not disappointing.
Quite the opposite - it was illuminating.
Neither Phil nor Jim are as grumpy as they write. They are though passionate about speaking out on behalf of we ink-stained wretches who commit our efforts to share insight and knowledge on platforms that offer no immediate commercial return or benefit. Their depth of knowledge of the workings of what Jim calls the Lumpy Kingdom is significant and Phil taught me a simple, lasting definition of how algorithms work.
Kevin is so far from a tech-dweeb it boggles and yet his highly disciplined mind is able to cut through clutter with wit and sharpness one can appreciate how he has risen through the ranks of leading information technology leaders. He taught me a great insight into multi-tasking and switch-tasking. I won't steal his thunder, but watch for a post about multi-tasking from Kevin.
Without belabouring the point - if we allow ourselves we can learn forever. We can separate ourselves from the hurly-burly of the connected life for moments - some long, some very brief. We can bring our beginner's mind on-line and seek to understand the profound benefit that arises from living in the present moment.
That's my primary takeaway from the summit on the Credit - July 4, 2016.
I will gladly don the Beezer Badge and look forward to igniting my beginner's mind with Kevin, Jim, Phil and any others who care to come along in future - both in the virtual community we inhabit here and in the 'real'world.
P.S. We had some very good chuckles too lest you think this was a philosophical symposium. Jim and I also got to share our thoughts about the Netflix series Hannibal (which, BTW, is truly creepy for those of you interested in your inner Hannibal Lecter!)
"
You have no groups that fit your search