4 years ago · 1 min. reading time · visibility ~100 ·
What is Your Limiting Factor?
What Limiting Factors Are Keeping You From Reaching Your Nutrition Goals?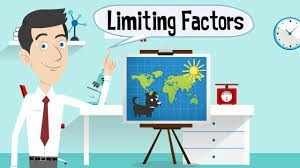 Everyone has different genetics and live different lives with different environmental influences. You could spend the next year coming up with a list of factors that might be affecting your ability to follow a program or eat right to achieve the goals you set for yourself. 
Based on Precision Nutrition's concepts, limiting factors can stem from genetic makeup, physical activity patterns, physiology, and mindset. However, most often, the most significant limiting factor is nutrition. How can this be changed?
To help you get started, here are a few actionable steps that you can take to helping achieve your nutrition goals:

#1) Planning;  Meal planning is critical to your success in sticking to a nutrition plan.

#2 ) Time; Make an appointment or schedule a meeting with Yourself. Use this time to exercise, cook, rest....etc:

#3) Meditate; The purpose of meditation is to make your mind calm and peaceful. If your mind is peaceful, you will be free from worries and mental discomfort. Use meditation to visualize overcoming your limiting factors.

#4) Education; Want help with your nutrition and fitness goals? Consider Online Nutrition Coaching. http://www.precisionnutrition.com/precision-nutrition-coaching

#5) Social Media; Network with like minded people who have similar nutrition goals. There are many FB, Pinterest, Twitter Groups and YouTube Subscriptions that you can follow.

Taking care of your body - both inside and out - is an investment in your future. Enjoy a lifetime of health. 
Donald Grandy
Precision Nutrition Certification - Pn1
Nutrition Coach
dongrandy@gmail.com